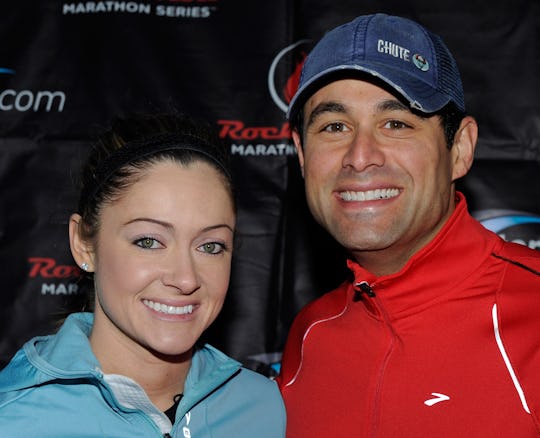 Ethan Miller/Getty Images Entertainment/Getty Images
Jason Mesnick Had One Of The Most Memorable 'Bachelor' Finales In History
The Bachelor tends to be fairly predictable for most seasons, but once in a while a lead throws everybody for a loop. And based on the constant reports of all the drama that supposedly goes down on Arie Luyendyk Jr.'s season, that's definitely going to be the case this time. In fact, people are already comparing it to Jason Mesnick's bombshell season ending. So what happened on Jason Mesnick's Bachelor season? Warning: minor Bachelor spoilers lie ahead!
Bachelor fans, get ready to think to yourself, "Haven't we seen this before?" Jason was the Season 13 lead of The Bachelor series (unlucky number 13?) way back in 2008. Chris Harrison is fond of telling audiences every season that this will be "the most dramatic season finale ever," but in Jason's case, it was actually kind of true. He threw everybody for a loop when he broke up with Melissa Rycroft on live television during the After the Final Rose special, even though he had originally proposed to her during the finale. His change of heart left everyone shocked, but the surprises didn't end there. He also asked his runner-up Molly Malaney to give him a second chance a few minutes later. That, ladies and gents, is called "pulling a Mesnick."
In an interview with Huffington Post, Jason spilled all kinds of tea about what went into this decision. He told the outlet that ABC's producers had already committed to having Molly be the next Bachelorette. The problem was that after the show ended, Jason had second thoughts about his final choice, and realized that he really wanted to be with Molly. But because he was still under contract with the network, he needed their permission to reach out to her. According to Jason's account, the producers told him that they would let him contact her as long as he "worked with them," because they needed audiences to feel sorry for Melissa if she was to be the next Bachelorette instead.
"We had broken up before all that, but the only thing they had asked me not to do was not to mention anything about Molly. And so I didn't do that," Jason said. If you watch the clip of the special, you'll notice that Melissa is completely blindsided when Jason admits that the reason he can't continue their engagement is because he had feelings for Molly. They had already broken up, but she didn't know that it was because of another woman. You really can't help feeling for her when she says, "You're such a bastard."
Various outlets have already reported that Arie's season will apparently also end with a switcheroo, in which he proposes to one woman at the end of the season and then changes his mind after the fact. Arie's final two are Becca and Lauren B. — meaning one of them is going to get engaged and then un-engaged in a matter of weeks. And judging by the preview clips of someone crying off-screen while Arie looks around uncomfortably, this breakup is going to happen very much on-camera.
Arie says in the preview that he feels "like a monster." Well, after it all comes out, I have a feeling that the rest of Bachelor Nation is going to feel similarly. But at least in Jason Mesnick's case, he and Molly have been together since that explosive After the Final Rose episode, and are now happily married with children. So even if the way he finally made his decision left something (a lot) to be desired, it's probably better for everyone involved in this case.
Check out Romper's new video series, Romper's Doula Diaries:
Watch full episodes of Romper's Doula Diaries on Facebook Watch.