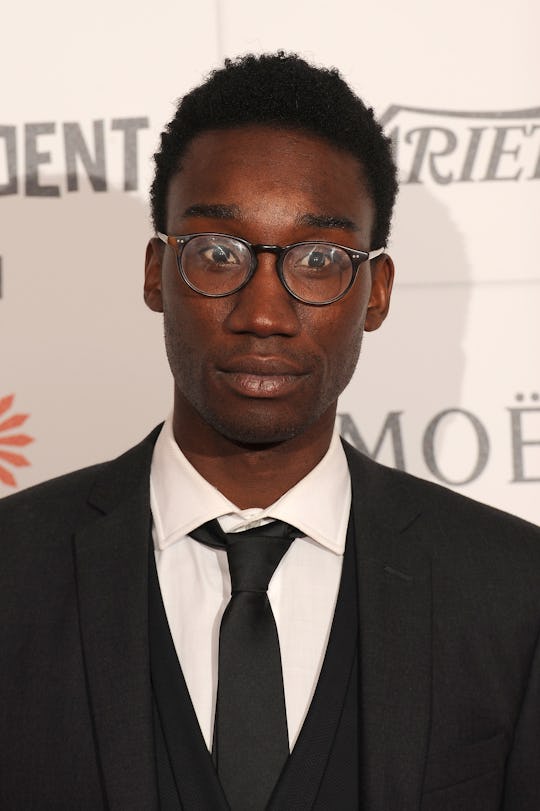 Ben A. Pruchnie/Getty Images Entertainment/Getty Images
The 'Famous In Love' Finale Delivered A Jaw-Dropping Twist
Warning: spoilers from the Season 1 finale ahead! The series itself may still be waiting for a Season 2 pick-up, but there's no doubt in my mind that the Famous In Love writers have every intention of seeing this freshman series return for more — especially considering what happened to Barrett Hopper in the Famous In Love finale. After weeks (or more like years) of meddling into other people's business, it seems this gossip star in his own right finally took things too far — and it resulted in his potential death. But the bigger question on everyone's mind is who actually shot Barrett since the attempted murderer's face was never revealed.
Obviously, there's no way to know for sure unless the series continues on for a second season. However, the cast of Famous In Love recently weighed in on their guesses during an interview with TVLine and, as you can tell from their predictions, it could end up being pretty much anybody at this point. Barrett had no shortage of enemies, considering the dirt he always threatened to dig up on others — none more so than Nina and Jordan, which is what Bella Thorne (who plays Paige) seems to think makes them the No. 1 suspects. "Personally, I think it was Nina or Jordan," she told the site, while Keith Powers (who plays Jordan) thinks his character is more than capable of the crime. But then again, so is pretty much everyone else.
"I'm not going to lie, Jordan is on my list," Powers stated. "But so many people have different motives for why they could have done it. And you never know with Barrett — he's trying to get so many stories about people, so it could be none of us. It could be someone from a whole other pool of people."
Considering this show comes from I. Marlene King aka the creator of Pretty Little Liars, the answer to this question isn't going to be an obvious one and it's sure to come with many twists and turns. Nina and Jordan may have been the ones who had the most to gain from Barrett's demise — considering all of the information he had on both of them — but that, in turns, makes them seem even less guilty. The answer would never be that easy, right?
Plus, Barrett seemed genuinely surprised to see this person, which makes Jordan seem like an unlikely culprit (he was supposed to be meeting with Jordan that night anyway). But this does at least tell us that the shooter is someone that Barrett knows. It's also worth noting that it's not entirely clear if Barrett is dead or not. He's in critical condition for sure, but he could still make it out of this alive and be able to identify his attacker firsthand. Let's just hope fans are given the opportunity to see how this all plays out.