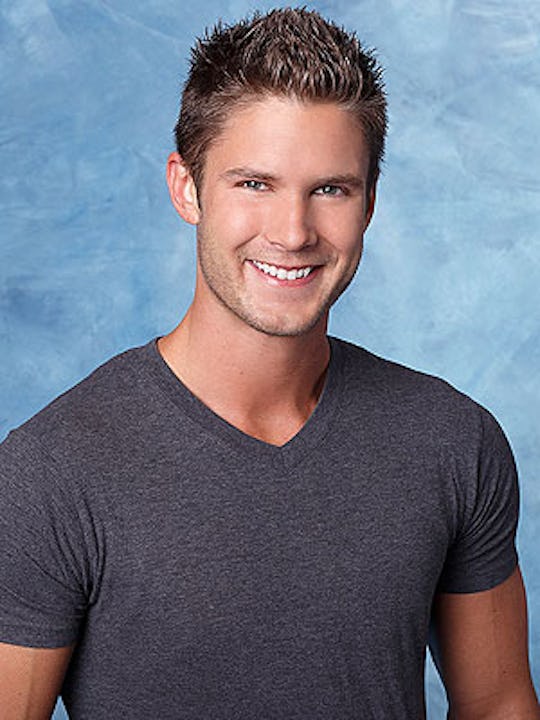 ABC
What Happened To Brandon Andreen On 'The Bachelorette'? He Had A Lot Of Emotions
Though Brandon Andreen only lasted until week three on The Bachelorette, he still made an impression – and it was a weepy one. Contestants on Bach can jump a little too far a little too fast due to the very nature of the show they're on (is saying you love someone after a couple weeks that much crazier than competing with twenty-five other people for the affections of a total stranger?) but just because it's understandable doesn't mean it's not cringeworthy. Brandon was memorable mostly for just how overflowing his emotions were, but in case you forgot, it's time for a reminder: what happened to Brandon Andreen on The Bachelorette?
Brandon was a contestant during Desiree Hartsock's season. He was a painting contractor and California transplant who originally came from Blaine, Minnesota and looked like the third-string male lead on a CW show. Though it can be difficult to remember suitors that were eliminated fairly quickly, Brandon's teariness certainly set him apart. After contestant Brian's girlfriend Stephanie showed up to read him the riot act for cheating on her on national television, it opened Brandon's floodgates (even though he had nothing to do with the situation). See, Stephanie had a son. And Brandon was a son. And he had issues about it.
Much like Stephanie's son, Brandon was also the child of a single mother who had grown up trying to deal with his mom's dating life. It left him with some serious abandonment issues triggered by Stephanie's appearance. Weeping, Brandon gave up all his deepest secrets in one fell swoop: "I had a lot of men come into my life as father figures, and I'd fall in love with them. And then they're just gone. I don't want to fall in love and lose it again. I just don't want anyone to leave me anymore, you know?" Oh, honey.
His waterfall of emotions didn't stop there, either. Brandon also confessed to Desiree that he was falling in love with her. In week three. This led to his elimination, which wasn't great for his aforementioned abandonment issues, but luckily he was able to emerge from the situation with no hard feelings. Brandon assured People that he had no regrets about exposing his bleeding heart all over TV and he wished Desiree the best. When it came to doing too much or too little, Brandon preferred the former: "I didn't want to leave the show because I didn't pour my heart out and tell her who I was. So I don't regret diving in. But yes, maybe it was too much too soon. But for the situation I was in, it seemed right. Typically, I don't meet a girl at a restaurant and throw up all of that information." I should hope not.
Brandon will be trying to connect with someone new on this season of Bachelor in Paradise and hopefully he approaches this new opportunity with drier eyes.