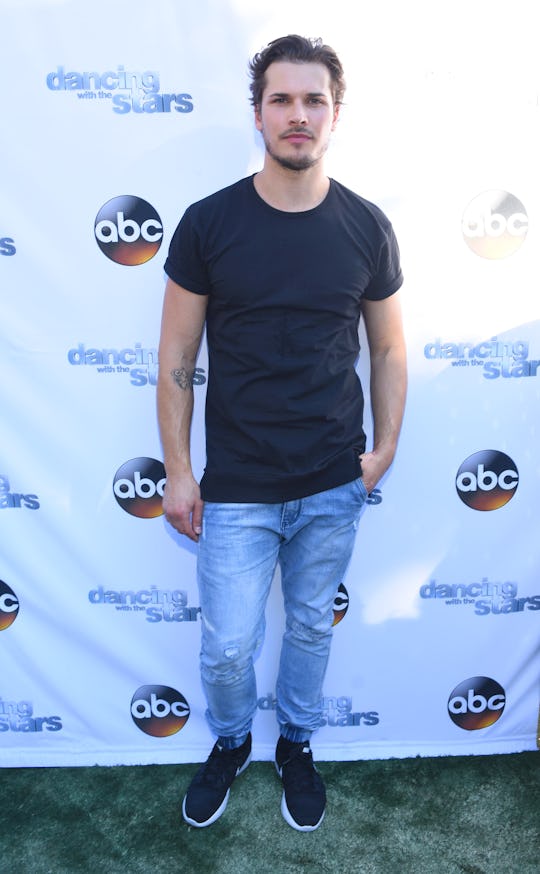 Vivien Killilea/Getty
What Happened To Gleb Savchenko On 'Dancing With The Stars'? His Injury Has Him Sidelined
In case you were wondering, Dancing With the Stars is really no joke, and it's pro dancers literally break their backs to lead their teams to victory. Well, at least their knees. And according to one sad photo from Jana Kramer, her team is the next to suffer. What happened to Gleb Savchenko on Dancing With the Stars? It looks like he's the latest to be sidelined by a knee injury, and Jana will have to dance with a replacement partner for Showstopper Week on Nov. 7.
Dancing With the Stars troupe dancer Alan Bersten has stepped up to the plate to rehearse with Jana and potentially perform during the live show while Gleb is out with his injury. You might recall that Bersten is the dancer that temporarily replaced Mark Ballas with partner Paige VanZant in the last season of the show. The chemistry between these two was so red hot it rivaled that of Gleb and Jana this season. Perhaps he'll be able to mimic that chemistry now with Jana, making this week's dance just as red hot as ever. And luckily, it doesn't look like Gleb's injury is terribly serious, so he'll most likely be back in the ballroom before you know it.
In a statement, Dancing With the Stars said "Doctors have advised Gleb to rest his knee. In the meantime, he is helping Jana as she continues to rehearse for Monday's show." People also reported that sources say there was no major fall or trauma that contributed to the injury. Most likely it is just a result of working a little too hard. The go big or go home atmosphere in the ballroom is apparently very real. As usually happens, the introductory video package before the performance will probably give viewers a little more information into what exactly happened to poor Gleb's knee.
Gleb isn't even the first dancer to be injured this season. Indy driver James Hinchcliff's partner, Sharna Burgess, was out the previous week, also with a knee injury. James has been a surprisingly tough competitor this season. In fact, judge Julianne Hough even went so far as to call him the best male dancer the show had ever had. Even without Sharna, James earned a perfect score on Halloween night with his stand-in, Jenna Johnson.
But whether she's with Gleb or Alan, there are only a couple weeks left until the final show, so Jana is going to have to give it her all this week as the competition tightens up.