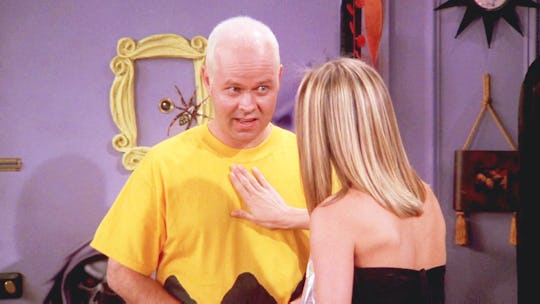 Warner Bros.
What Happened To Gunther From 'Friends'? James Michael Tyler Had A Good Life After Central Perk
When the rumor mill started that the gang from Friends were getting together for a reunion, the Internet lost its collective mind. The reunion turned out to be a televised tribute to Friends' producer James Burrow, but the excitement proves that Friends and it's stars will continue to be TV favorites. And although fans have kept up with the sixsome, there are many smaller characters they want to know about. Like the man behind the Central Perk coffee bars, Gunther. Seriously folks, what happened to Gunther from Friends and what is he doing now?
For ten seasons, James Michael Tyler played Central Perk barista Gunther. With his unrequited love for Rachel, his snarky comebacks, and his signature bleach blonde hair, he became a show favorite and had the most guest appearances of any other actor on the show. Even though his character didn't have a name or a speaking role until the second season, Friends just wouldn't be the same without Gunther. So what became of our favorite barista once the gang grabbed their last cup of coffee? Well he's appeared in a fair share of movies and TV shows, spent some time at Central Perk again, and even got a new look.
Still want to know more? Here are some other things Tyler has been up to since Friends ended.