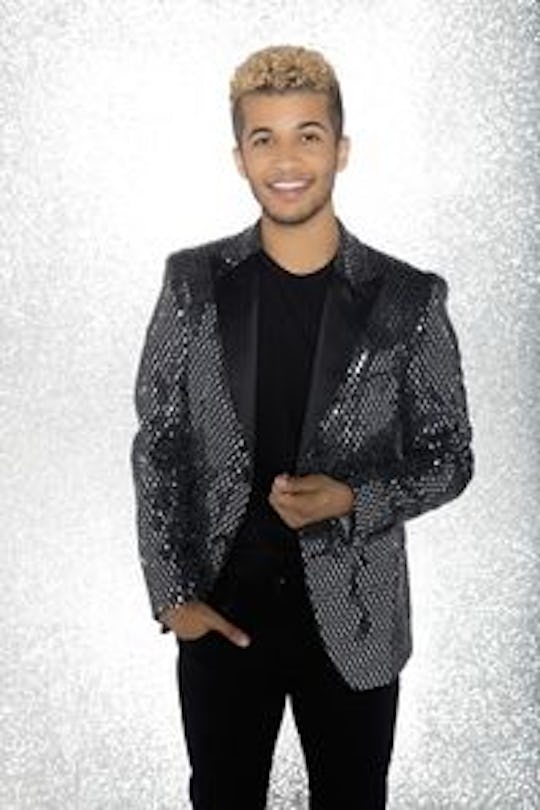 Craig Sjodin/ABC
One Surprising Injury Could Slow Down Jordan Fisher On 'DWTS'
Let's be honest, Jordan Fisher is probably the favorite to win this season of Dancing with the Stars. But it turns out he is not immune to injury either. What happened to Jordan Fisher's eye on DWTS? He suffered a pretty gruesome injury to his eye, but if you think that's going to stop him at all then you are sadly mistaken. Fisher has the Mirror Ball in his sights and he is most definitely not going to let a little thing like a scratched eyeball get in the way of his imminent victory.
It seems like everyone has suffered an injury or two on this season of Dancing with the Stars. Lindsey Stirling had a rib injury. Victoria Arlen injured her leg. Frankie Muniz's whole body seems to be under constant construction. Even Fisher's partner Lindsay Arnold suffered a knee injury that almost took her out of the competition. I suppose it was only fair that Fisher get some kind of handicap at some point. At least just to even the odds which, let's be honest, are pretty heavily stacked in his favor. At this point I'm almost bored by his constant scores of perfect 10s. Not, of course, that I want to see Fisher injured.
It turns out that during rehearsals right before the duo's performance the week, Arnold's nail accidentally scratched Fisher's eye, resulting in a corneal abrasion, which Fisher assures the audience in the opening video package "feels as terrible as it sounds." To be honest it really does not look that great either. The video package shows Fisher with a bandage over his eye, opening it up to reveal a puffy purple mess that looks incredibly painful. So it's all the more incredible that I couldn't even tell until I heard about it. Right after scratching his eye, Fisher and Arnold scored a perfect score for both of their dances that night, with the judges claiming their jive was iconic.
Fisher shared with People that it's not even the first time he's scratched this eye. And the way he talks about it, Fisher is way more of a trooper than he lets on.
I've scratched the same cornea about four years ago and only about a year and a half ago did it finally get to a point – it just takes a long time to heal. But I'm a big boy and it's irritation more than anything and I can deal with that. I'm just so grateful that with the best partner in the entire world we have a trip to the finals and I couldn't be more grateful to share this night with her.
As for the secret to this team's success? It appears that it's really just a question of working really, really hard at it and powering through the pain. And yes, there was pain. They looked absolutely defeated in their video package, with both saying that it was the roughest week they've had so far. "Jordan and I are in rough shape right now," Arnold admitted, while Fisher said that the previous Monday was "without a doubt the hardest day of this entire competition for us."
Of course, you wouldn't be able to tell that either of them was in any kind of pain based solely on their performances. The first night of the finale, Fisher and Arnold scored a perfect score for their "redemption" Charleston dance, assigned by Len Goodman, who felt that their first version of the routine did not include enough Charleston content. Naturally, the pair received straight tens. Is there anything these two can't do? In the ballroom at least, it appears not.
Check out Romper's new video series, Romper's Doula Diaries:
Watch full episodes of Romper's Doula Diaries on Facebook Watch.