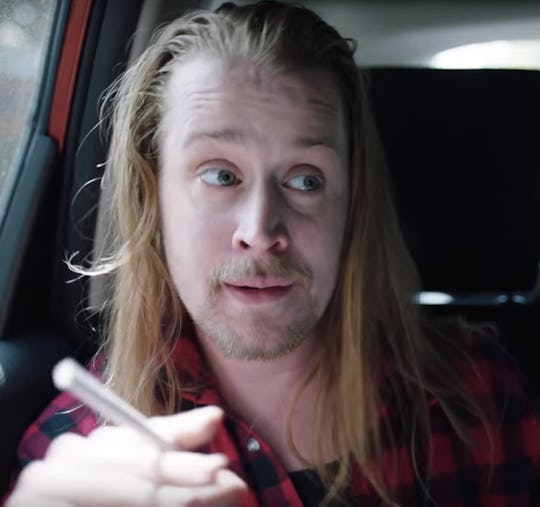 What Happened To Kevin From 'Home Alone' When He Grew Up? It's Pretty Dark, Guys — VIDEO
It's a pretty universal opinion that Home Alone is one of the greatest Christmas movies of our time. And it's equally as agreed upon that Macaulay Culkin was the cutest kid actor of the '90s (don't argue unless you wanna fight). We've seen the actor appear in some cult favorites over the years, including Saved and Party Monster, but we never really found out what happened to Kevin McCallister, the tiny protagonist of Home Alone — until now.
In musician and comic Jack Dishel's new YouTube web series ":DRYVRS" Culkin is the featured star of the first ever episode, playing the McCallister boy all grown up and harboring plenty of resentment toward his parents for neglecting him (twice!) on Christmas years ago. I think it's safe to say that we've all been waiting for a gem like this, as an adult Culkin reprises his role with his famed character but uses all of the cigarette-smoking, curse word-using charm of adulthood.
The only downside is that Dishel plans to have a new guest car driver in every episode, making this Cuilkin's probably only appearance, but who knows? Maybe if enough of us Home Alone freaks give enough love to this debut episode, maybe we'll see adult Kevin McCallister again. Regardless, this 5-minute episode was still enough to make me want to go watch the movies and enjoy baby Culkin in all of his glory.