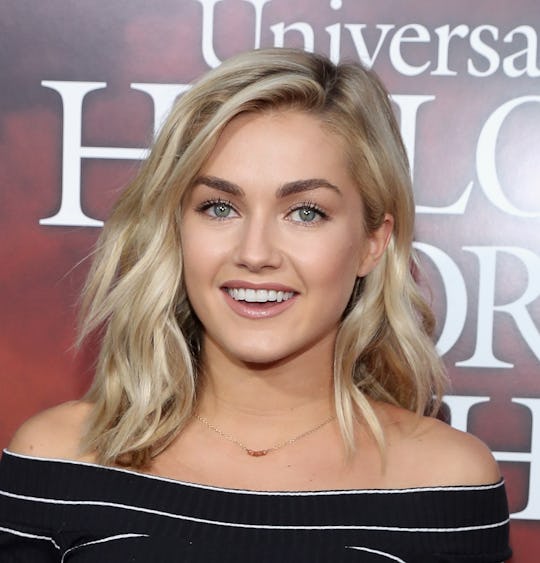 Rich Polk/Getty Images Entertainment/Getty Images
Someone Else Has Fallen Victim To An Injury On 'DWTS'
So I'm starting to wonder what kind of agreements the performers on Dancing with the Stars have to sign before they become a part of the show. Yep, you guessed it — there's another injury that's taken place. So what happened to Lindsay Arnold on DWTS? Jordan Fisher's partner is just the latest one in a string of broken hamstrings, knees, ribs, backs, elbows, whatever. I have a really serious question for the group here. If exercise is supposed to be so good for you and athletes are supposedly in such great shape, how come I still have two good knees and I haven't exercised since that week I did track in 9th grade? Gotcha there, didn't I?
In any case, Arnold is the latest of her costars to suffer some sort of potentially debilitating injury. So what exactly happened? According to a Dancing with the Stars source as reported by People, "Lindsay injured her knee during camera blocking rehearsal Sunday morning while working on a number with the troupe." The source also added, "Lindsay is hopeful she'll be cleared to dance tomorrow but it will likely be touch and go until showtime Monday." While I think the use of the phrase "touch and go" sounds rather unnecessarily dire, the point remains that Arnold may not be able to dance on Monday night.
If it is the case that Arnold is unable to perform her routine with Fisher, the same DWTS source reveals that fellow dance pro Sharna Burgess is rehearsing with Fisher so as to be ready to take Arnold's place if need be. As the competition heats up, Arnold is now the only pro left in the running who hasn't won a Mirrorball Trophy yet. Given that Fisher is all but guaranteed to win this thing (we all know it), this is definitely her year. So obviously she wants to be the one dancing with Fisher the whole way through. Arnold stated in a video:
I was practicing the pro number and I literally just stepped up onto a stair and it felt like my whole leg gave out and stopped working and I thought it was just a one-time thing and then it happened a couple more times, just doing simple things...It's frustrating because it's the semi finals and I want to dance it with Jordan, and I just hope this doesn't stop me from doing that.
Girl, on behalf of your mother and everyone who loves you, just sit this one out babe. You'll still get to dance with Fisher next week, but I really can't handle seeing any more injuries on this show. First it was Frankie Muniz, whose body is apparently being held together with scotch tape. Then Drew Scott pulled his hamstring, Lindsey Stirling injured her ribs, Victoria Arlen injured her ribs, and now this. Come on now guys, when are we going to realize that this is not a family show. This is a damn death trap.
If Arnold does manage to recover enough to dance then she and Fisher will be performing two dances for the competition. The first will be an entirely new dance, while the second will be a performance of an iconic dance from Dancing with the Stars history. Arnold and Fisher — otherwise known as Team Fish Upon a Star — are set to perform Paige VanZant and Mark Ballas's "Proud Mary" routine. Since this was one of my favorite partnerships in the show's history, ordinarily I would be psyched to see this performance. Considering the circumstances, however I am now too worried to enjoy it.
Check out Romper's new video series, Romper's Doula Diaries:
Watch full episodes of Romper's Doula Diaries on Facebook Watch.