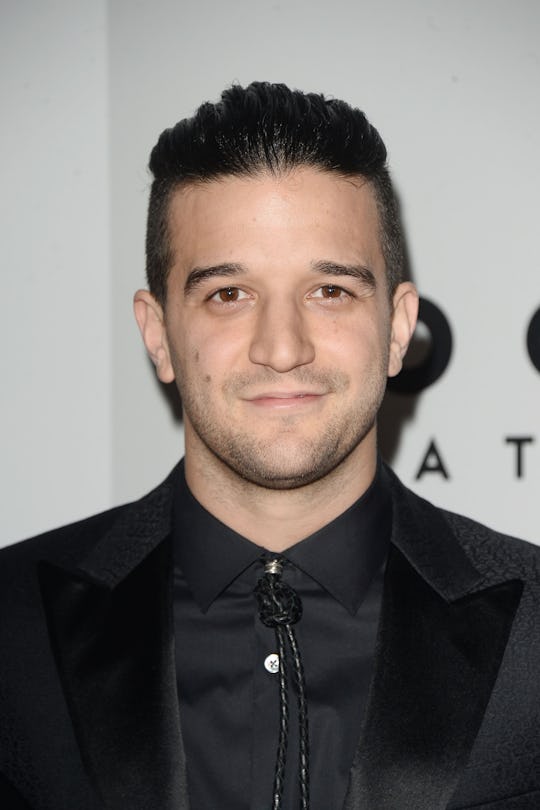 Matt Winkelmeyer/Getty Images Entertainment/Getty Images
What Happened To Mark Ballas On 'Dancing With The Stars'? The Pro Might Be Sidelined
It is only Week 2 and we're already dealing with some serious injuries on Dancing with the Stars. In Week 1, Nyle DiMarco was sent to the hospital for stitches after an injury during rehearsal. Now, Mark Ballas is reportedly injured after an existing injury flared up at a Dancing with the Stars rehearsal, potentially prohibiting him from performing on Monday's second live show. According to People, Ballas injured his back during rehearsal on Sunday, and the current state of the injury may not allow him to perform. UPDATE: Ballas did not perform on Dancing with the Stars on Monday night.
According to the source that spoke with People, "it is an old injury that he aggravated. It's up in the air if he'll be able to perform [Monday]." An injury is, unfortunately, one of those things in the competition that you really need to take care of and not over-exert. Personally, I think the definition of Dancing with the Stars is over-exerting (in the most entertaining way, but damn, these people must be exhausted). Right now, it's most important for Ballas to just get better so he can return to the stage without any further risk of injury.
As for his potential replacement, People reports that Paige VanZant is rehearsing with Alan Bersten, who is a current member of the Dancing with the Stars dance troupe.
Hopefully Ballas will recover quickly from his injury and get the thumbs up from his doctor to perform. This is not the first time Ballas has been injured. In 2014, while partnered with Candace Cameron Bure, Ballas popped his shoulder out of the socket during camera blocking and had to be taken to the hospital. The same thing happened in 2007.
Here's to hoping Ballas has a speedy recovery and is able to dance on Monday night. If he isn't able to perform, let's hope he is at least able to recover and rest before making the matter worse.