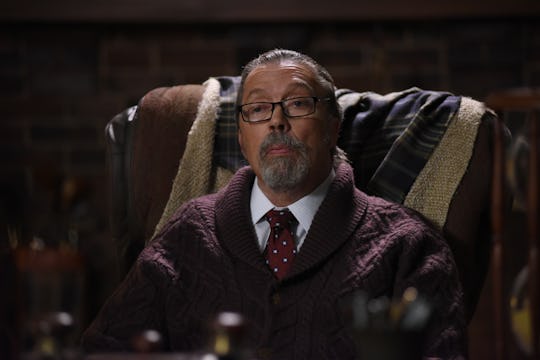 What Happened To Tim Curry? The 'Rocky Horror' Star Is Not Slowing Down
It's that time of year when the leaves change and the costumes come out — more importantly, Rocky Horror Picture Show is thrusted into the forefront of television. (I hope you all got the thrust joke... I really do.) Thanks to FOX, those that have not seen Rocky Horror will get to see the remake of the famous cult-classic on Thursday night. Those that are familiar with the original will be delighted to see a familiar face returning to the show, possibly the most important face: Tim Curry. Since the time the original came out until now, Curry has been through a lot. So, what happened to Tim Curry from Rocky Horror and many other well-known roles? The actor has had his personal ups and downs, but is not slowing down.
In the 1975 version, Tim Curry plays Dr. Frank-n-Furter, the host of the home that Brad and Janet stumble into upon having car problems. The two of them are initially greeted by Riff Raff, but later meet Frank-n-Furter, and that's basically when all Hell breaks loose. In the 2016 FOX version, Curry plays "The Criminologist", a.k.a., the man who narrates and leads the audience through the adventure. It is certainly a different role for Curry, watching from the outside, but being 40+ years after the original role, it's probably nice to take a break from all that "Time Warp"-ing.
In 2013, Curry suffered from a "major stroke" according to the Huffington Post. He has been in a wheelchair since, but that has not stopped him from making the most of his return to the beloved story.
Since his role in 1975 (although Curry did perform the role before on stage), he has been in a ton of roles. To name a few in the recent years: Me, Eloise, Psych, Criminal Minds, Phineas and Ferb, Transformers: Rescue Bots, and Star Wars: The Clone Wars.
It is great to see Curry return to the story that truly is probably one of his most recognizable roles. While he doesn't have a huge part, he has a crucial part. There's no doubt that his appearance in FOX's Rocky Horror will have fans screaming with antici.....pation.