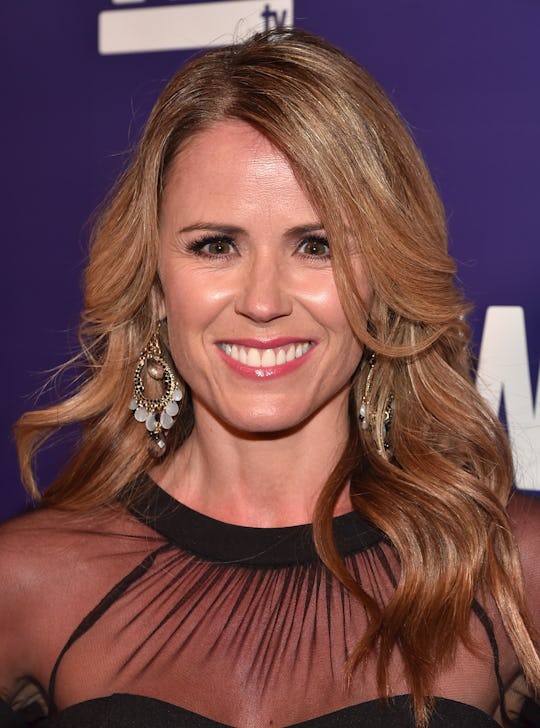 Alberto E. Rodriguez/Getty Images Entertainment/Getty Images
Trista Sutter Had A Death Scare
As quickly as Bachelor seasons come and go, Bachelor Nation may forget contestants of the past. During Monday night's episode of the latest season featuring the historically first black Bachelorette, Rachel, viewers saw a glimpse into an update of the first ever Bachelorette. Trista Sutter went on the show way back in 2003 after losing on The Bachelor, and she's actually still together with the man she picked! Unfortunately, though, earlier this month Sutter had a near-death experience while on vacation with her family. What happened to former Bachelorette Trista Sutter? She went through something truly terrifying.
For those who aren't up on their Bachelorette history, Trista Sutter (then Rehn) was picked as the first one after failing to win the first Bachelor, Alex Michel's, heart. After her stint on The Bachelorette, she married contestant Ryan Sutter; they even televised their wedding on a three-part special called Trista and Ryan's Wedding. And it turns out, almost 14 years later, they're still married! This is truly unprecedented, as not many couples from the franchise are even together long after they leave the show, let alone get married. Trista and Ryan have two children as well named Maxwell and Blakesley. They truly have one of the most Bachelor Nation of love stories.
Unfortunately, though, the family has gone through some hardship recently. The Sutters were on a vacation in Croatia when Trista suffered a seizure. She shared the scary experience on Instagram:
Trista took a photo of herself "two hours after she fell on her daughter's chest and she watched, along with her brother & grandparents, in confusion & horror as her mommy stared blankly off into the distance & started turning blue." While her family was supposed to be on an adventure in a Croatian National Park, Trista was taken to a local hospital to be treated. The near-death experience put things in perspective for her. She vowed to "try my best to live this life to the fullest...To stress less. To love more. To listen. Be kind. Spread joy. To be a better version of myself as a wife, mother, sister, cousin, niece, aunt, neighbor, daughter, and friend."
According to a promo aired during Monday's Bachelorette, Trista and Ryan will appear on Good Morning America on Tuesday morning to talk more about the harrowing day. From Trista's Instagram post, it's clear that she wants to emphasize the positive view on life the scary incident caused her and her family.