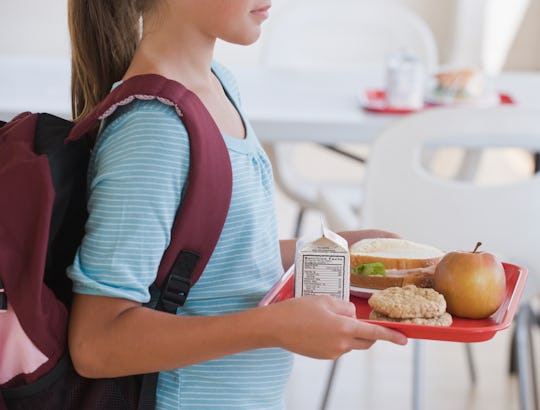 Tetra Images/Brand X Pictures/Getty Images
Coronavirus Has Closed Schools Across The U.S., But Students Can Still Get Meals
As the number of confirmed coronavirus cases in the United States climbs above 3,800, schools across the country have closed in an attempt to help limit the virus' spread. But national statistics show that millions of children rely on the free or reduced cost meals they receive at school, so what will happen with school lunch during the coronavirus pandemic?
While Congressional legislators work to pass legislation that protects and supports school meal programs during the ongoing coronavirus outbreak, state, city, and school officials in affected communities have scrambled to roll out grab-and-go meal options in an effort to support those students who may get their only full meal of the day from their school.
"At the U.S. Department of Agriculture, Secretary Perdue is working to ensure children who are affected by school closures continue to get fed," a spokesperson for the USDA tells Romper, noting the federal agency has already begun issuing waivers to at least 14 states to ease program operations through things like forgoing congregate feeding requirements. "USDA intends to use all available program flexibilities and contingencies to serve our program participants across our 15 nutrition programs."