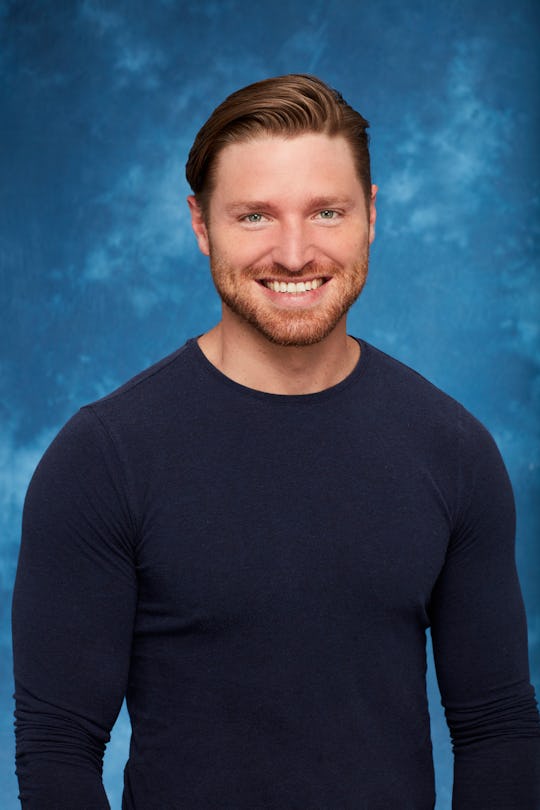 Craig Sjodin/ABC
Blake E. Is Bringing His Drama To 'Bachelor In Paradise'
Why do the most dramatic reality television contestants never seem to go away? Well, they do bring the drama and drama means ratings. Last year, Bachelor Nation witnessed this with Chad from JoJo's Bachelorette season, and this year it involved a little...whaboom. No, Lucas doesn't seem to be returning to viewers' screens, but Blake E. from Rachel's go on The Bachelorette is. He and Lucas engaged in a feud which resulted in both of their departures, but now Blake is back to look for love. So what has Blake E. been doing since Rachel's Bachelorette season? Hopefully staying far away from the Whaboom guy, that's for sure.
In case Bachelor Nation forgot, The Bachelorette wasn't Blake's first foray into reality television. He and Lucas were on the WE TV show Ex Isle, which has an even messier narrative than Bachelor in Paradise. Basically, on-again/off-again couples go on an island to break up and date other people (I told you, it's messy!). The two of them didn't exactly get along on the show, so when they reunited on The Bachelorette, it unsurprisingly didn't go very well. Bachelorette producers hit the melodramatic jackpot when they cast both Blake and Lucas for Rachel's season.
From the premiere of The Bachelorette, Blake was salty that Lucas was there. Their feud escalated to the point where Rachel finally enough and sent both of them packing. This elicited a rant from Blake about how Lucas was just a "whaboom" clown and not "here for the right reasons." I'm going to go out on a limb and say that Blake probably wasn't only on The Bachelorette to fall in love with Rachel. I could be wrong, but seeing as his history on television is similar to Lucas', there was a little "pot calling the kettle whaboom" there.
Regardless, Blake is back on Bachelor Nation's radar. If his Instagram is any indication, he's been doing a lot of personal training in the meantime between Bachelorette and Paradise (as well as sharing a lot of #tbt shirtless pics). He did regram a meme about Paradise contestants coming on the show for Instagram followers... so that may be an indication of his intentions. He isn't as active on Twitter, but maybe once he walks on that will change. It will be interesting to see how Blake fares on Paradise seeing as Lucas won't be there to enrage him. I'm not sure if Blake will find the love he's looking for, but he'll definitely gain a few Instagram followers (which is practically the same thing).