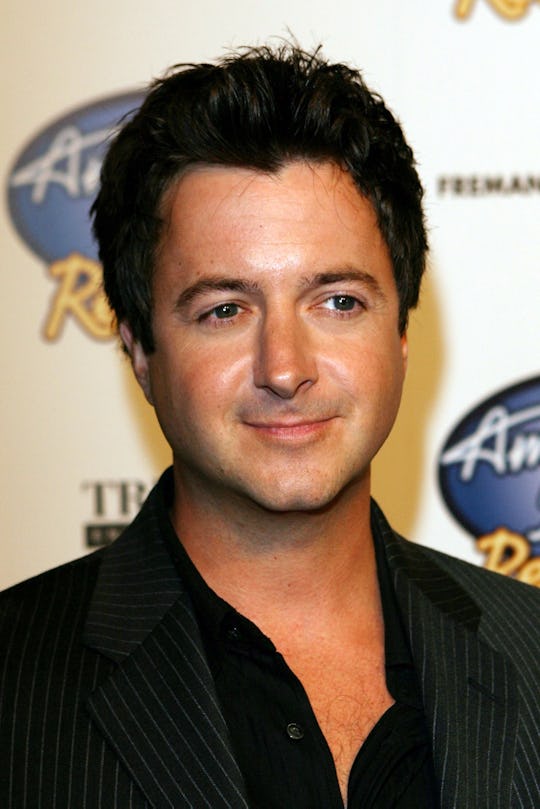 Michael Buckner/Getty Images Entertainment/Getty Images
What Has Brian Dunkleman Been Up To Since 'American Idol'? He Gave Acting A Go
In 2002 the world changed. With a jazzy set and a handful of musical hopefuls, two hosts took to the stage and introduced a reality show that would change how we looked at television. Those two hosts, Ryan Seacrest and Brian Dunkleman, led the troupes to success, and the rest was history. Unfortunately, so was one of them. After the first season of American Idol, Brian Dunkleman departed from the series, leaving Seacrest to famously lead the show for the following 14 seasons. But, because this world is incredibly poetic and nostalgic, Dunkleman will return to American Idol Season 15 finale, probably leaving fans to wonder what has Dunkleman been up to since he first left American Idol?
According to TMZ, Dunkleman will "open the show," which sends me through an crazy roller coaster of emotions. I can only imagine how cool it would be for Dunkleman to walk out on the Idol stage like he's been there the whole time, deliver the opening, and see himself out. But, it would be a tragedy if Ryan Seacrest didn't get to deliver the final "this is American Idol," with tears in his eyes (and me, sobbing on my couch). That's the stuff the fans live for — so, hopefully the show finds a balance of nostalgia and classicism.
As for Dunkleman, well, he's been around since leaving American Idol. After the first season, Dunkleman left Idol to pursue a career in acting. His career never really took off — we'll explore his IMDB credits in just a moment — but he has come to terms with it. Earlier this year, Dunkleman told CNN:
"I was very upset about it for a long, long time. You got to make up your mind that either you are going to be that angry guy for the rest of your life, or you gotta move on. It's taken me a long time to get there."
So, what did Dunkleman end up doing in the 13 year gap from the second season of American Idol to now? He did do some work in acting, but nothing really stuck. His acting credits include shows like: NYPD Blue (Lonnie Cutler), The Fairly OddParents (The April Fool voice), Comedy Hell (David Silverstein), Ghost Whisperer (Jenson), and Las Vegas (Sammy Marvin).
Regardless, it will be nice to have Dunkleman back on the same, revamped stage he started on. Now, if only he and Seacrest would spike their hair for nostalgia, of course.