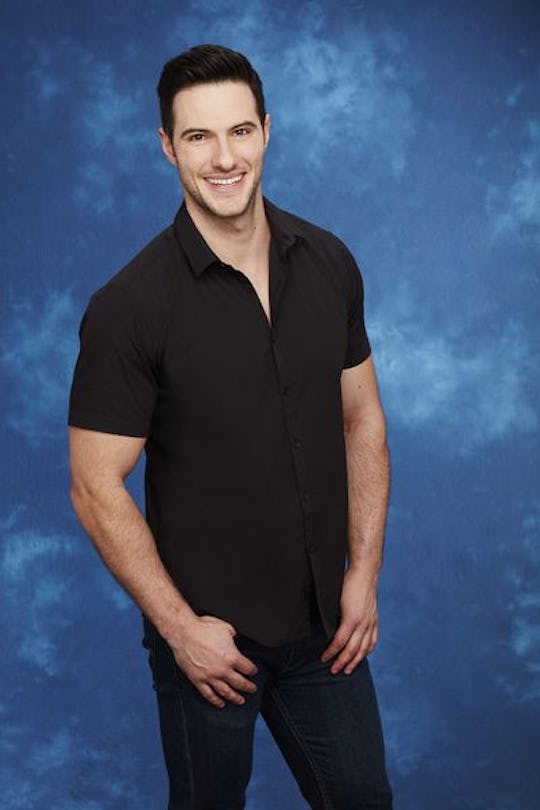 Craig Sjodin/ABC
What Has Daniel From 'The Bachelorette' Been Up To? He's Been Traveling
In a house full of attractive guys all competing for the love of the same woman, it can be hard to stand out. There's the aggressive Chad and his penchant for over-the-top threats. There's Evan the erectile disfunction specialist. There's fan-favorite all-American cutie, Jordan. And there's Daniel. Daniel introduced himself to us by getting a little plastered at the first cocktail party and then stripping down to his teeny-tiny underpants and jumping in the hot tub. JoJo surprised everybody by giving Drunk Daniel a rose, and he has been highly entertaining ever since, from his bosom-buddies friendship with Chad to his heavy Canadian accent. So what has Daniel been up to since The Bachelorette stopped filming?
I can't say for sure because I am pretty sure that Daniel is not allowed to say due to contractual obligations, but it could really be anywhere in the world. Daniel is an avid world traveler and his Instagram is full of pictures of himself from all over the world. He's recently posted shots of himself with his dad, presumably at home in Canada, but he's also posted pictures recently from South Africa, Nicaragua, and Peru. Where in the world is Daniel Maguire? And what is he doing there?
Daniel's profession is listed alternately as "Canadian" and "Male Model." If he's getting paid to be a Canadian, I suppose he could do that from anywhere in the world. But he is also a model with Richards International Model Management, which is based in Daniel's home town of Vancouver, Canada. Hopefully, Daniel's modeling career has received a boost since his time on The Bachelorette. It's a poorly-kept secret that many people go on the show to help get their show-business careers off the ground. (Is all publicity good publicity?) If it is indeed the case that Daniel's career as a model has been aided by his exposure on The Bachelorette, then it would make sense that he is still in Vancouver.
Then again, the modeling agency does claim to be international. Have they sent Daniel overseas for a job? We'll just have to wait until his next print ad comes out to see. Or until we need a viral video explained to us.