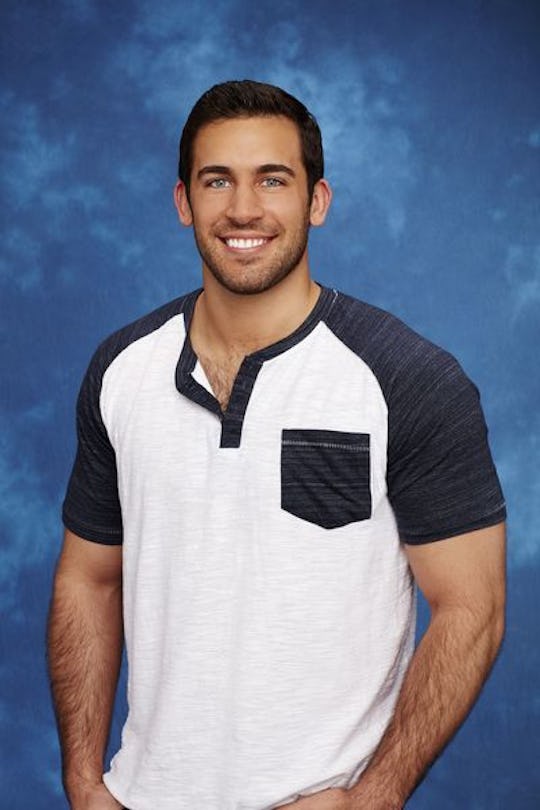 Craig Sjodin/ABC
What Has Derek Peth Been Up To Since 'The Bachelorette'? He's Returned Home
Of all the Bachelorette hopefuls, my favorite is probably Derek Peth, but he has the unfair advantage of looking freakishly like my television crush, Jim Halpert from The Office. Perhaps Bachelorette JoJo Fletcher was similarly struck by the resemblance, or perhaps she was simply into his "baby blues," but Derek pulled ahead to become one of the front-runners, scoring the first one-on-one date of the season. So what has Derek Peth been up to since The Bachelorette stopped filming?
Like James Taylor, Derek Peth is a musician, and his Youtube channel is filled with videos of his soulful covers of pop songs. Singer/songwriter James Taylor has also been named as an early front-runner, so maybe JoJo has a weakness for musicians. But honestly, who can resist a man with a guitar? Of course, all the events on the show have already happened months ago, which means that JoJo has already chosen her winner, and we're basically just getting old news. So what has hunky Jim Halpert aka Derek Peth been up post-The Bachelorette?
Well, because of the nature of the show, it's really hard to tell. Probably due to contractual constraints, the guys on the show are pretty hush hush when it comes to what they're life looks like these days.
Derek lists his profession as a Commercial Banker on his ABC bio, and his LinkedIn states that he is still working at Bank United in New York City. According to his Instagram, Derek appears to be back in the Midwest after finishing up with filming for The Bachelorette. He's from Iowa, so it makes sense that he would be back with his family. Though it does lead me to wonder why not New York City? It's possible that Derek's job has changed or moved, or maybe even he's just visiting his family in Iowa. Participants in The Bachelor and The Bachelorette have to be away from their jobs, and are often required to quit in order to compete. Some, like contestant JJ Lane from Kaitlyn's season, found it difficult to find another job after the competition ended.
Derek has already captured my heart, so hopefully he hasn't been unemployed for long, and was able to snag a new gig. Or maybe he made it all the way, and now he's earning big bucks for his troubles.