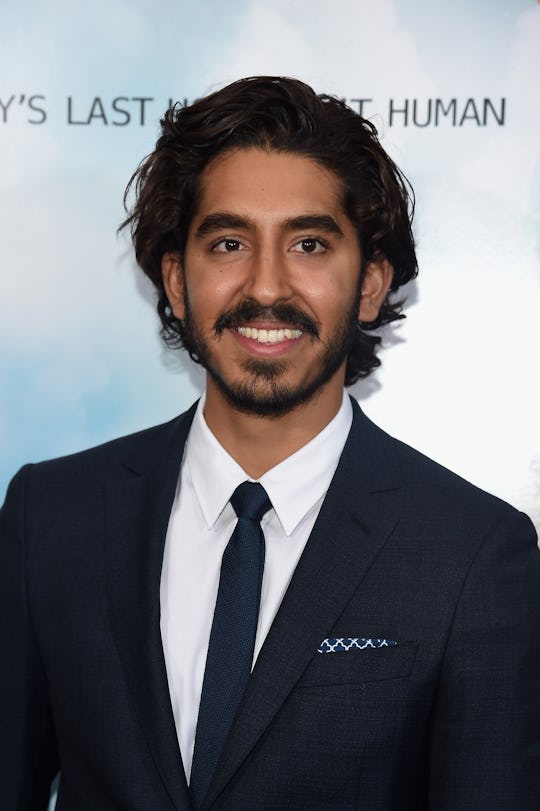 Dimitrios Kambouris/Getty Images Entertainment/Getty Images
What Has Dev Patel Been Up To Since 'Slumdog Millionaire'? He's Stayed Adorably Humble
The 2016 Academy Awards are just around the corner, and both the nominees and everyone working the event have to get their potential acceptance speeches and presenting jokes in order. Dev Patel will be one of the presenters at the awards, but just what has Dev Patel been doing since Slumdog Millionaire? The movie put him on the map, and he told The Guardian last year that he wasn't ready for it.
The 2008 Oscar-winning film apparently gained such acclaim and attention that Patel later told the Guardian he didn't know what he was getting into. Nosheen Iqbal described him in her article "as self-deprecating in the classic way: as a defence mechanism, landing jokes at his own expense before anyone else gets the chance to," and it sounds absolutely adorable. Aside from being self-depracating and super cute, though, Patel has also been hard at work.
He starred in Chappie, a film about a future where people are protected by a police force of robots, in 2015, and in The Second Best Exotic Marigold Hotel, the sequel to the 2012 hit The Best Exotic Marigold Hotel. Beside those two films, Patel also stepped into the spotlight momentarily in September 2015, when he joined ex-girlfriend and Slumdog Millionaire co-star Freida Pinto at a charity event.
Of course, people freaked out over the adorable photos of the two hanging out at the event. But both Pinto and Patel, who broke up in 2014 after being together for six years, said that they are still just friends, according to E! Online. Dev and I are best friends," Pinto told USA Today, according to E!. "That's never going to change."
Adorable. And Patel has similar feelings, according to the Guardian:
We are incredibly close. She's just a really generous, patient human being who has been one of the most impactful people on my life. A lot of my motivation has come from her, from being with her and knowing her.
Put Patel's confidence in his inspiration and motivation to continue his career isn't something he's easily confident about. Iqbal of the Guardian pointed out that Patel was just 17 when Slumdog Millionaire came out. Since then, he's starred in big series like The Newsroom. But not everything he's starred in has done well. For example, he played a villian in M Night Shyamalan's The Last Airbender, which didn't do well at all and landed Patel a joking award for "Worst Supporting Actor" in the "Golden Raspberry Awards."
Iqbal asked if Patel still feels like an outsider in the industry, and he said "all the time." He described a moment at a fashion show in London, when famous photographer Mario Testino started talking to him. But Patel didn't know it was Testino at the time:
I'm never happier and more alive than when I'm on set. I love it, it consumes me and I feel more confident. But I was never cool. I remember going to this one Burberry show, and it was exciting. They've always been very kind to me and, even as a gangly guy, I felt I was rocking their suits. So when I was invited to one of the fashion shows in London, I went. Even though I had this preconceived notion — 'I'm not going to fit in with this crowd, it's going to be intimidating.' I was sitting there, and this fellow says, 'Are you the one dating Freida Pinto?' And I'm like, 'Yeah, I guess.' And then he says: 'Why? How? Why is she dating you? She's so beautiful.' And I say, 'Yeah. She is!' And then he says: 'But you're so, ugh, so normal-looking.'
Poor Patel! Also, I know Testino is really famous and all, but I am not at all reserved about saying he was dead wrong. Patel seems like a super down-to-earth guy who is still worried about how people perceive him even though he nailed a role in an Oscar-winning film. Hopefully he'll continue to do great things and crack a few good jokes while presenting at the Oscars on Feb. 28.