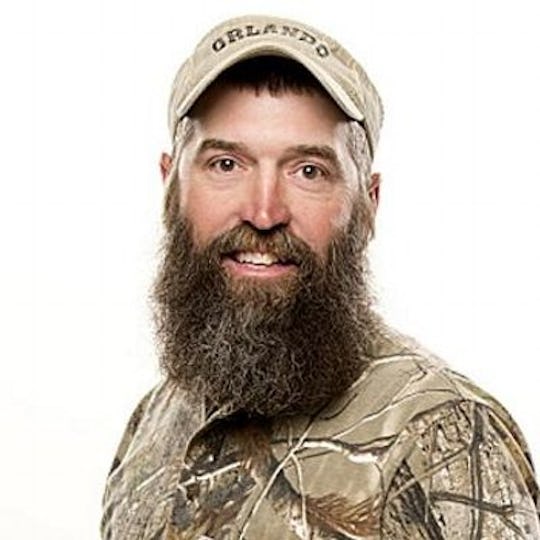 CBS
What Has Donny Been Up To Since 'Big Brother 16'? He's Still America's Favorite Houseguest
Big Brother 18 is just getting underway and it's already been filled with multiple twists and turns. One of the biggest twists so far has the been the addition of four veteran contestants. Frank Eudy (BB14), Nicole Franzel (BB16), Da'Vonne Rogers (BB17), and James Huling (BB17) all came back for a second chance to win the $500,000 grand prize. Besides the returners, there's also two new contestants, Tiffany Rousso and Paulie Calafiore, who have siblings that competed in the past. With all these blasts from the pasts it's no surprise that some fans are wondering where the other previous contestants ended up. For example, what has fan favorite Donny been up to since Big Brother 16?
Donny was a sunbeam in what was a relatively stormy season. He always saw the good in people, was an honest man, and basically impossible to not love. When people hated on him inside the Big Brother house, America stood behind him. With four returning houseguests, it's hard to not wish that Donny was one of them. Although he's not, let's hope that he's somehow included in the season. Even if he just hosts a random one-off competition.
So what has Donny been up to lately?
He's Currently Single
When Donny was on the show fans fell in love with him and his relationship with his longtime girlfriend, Kristine. Unfortunately, the couple split back in January 2015 and it seems Donny is currently single and ready to mingle.
He Keeps In Touch With Hayden and Nicole
Donny has been happily rooting for his old pal Nicole now that she's back for Season 18. Nicole, along with her ex-boyfriend Hayden, are the two main cast members from Donny's season that he keeps the most in touch with. In an interview in August 2015 Donny said the three of them have an ongoing group text, which helps them stay in touch, especially around the holidays.
He's Still A Fan Favorite
Although Donny hasn't been on the show in over a year, he still has a huge fan base. With over 3,000 followers on Instagram and almost 78,000 followers on Twitter, there's no doubt that America still loves Donny and it's clear why. Donny is just as sweet, kind, and has the same outgoing personality he had back in Season 16.
He Continues To Watch Big Brother
Donny is a huge fan of the show and still loves to watch it. He tuned in for Season 17 and he's watching Season 18 now, cheering Nicole on the whole way. Donny even made an appearance at the Casting Call for this season and met with his fans. It's clear that Big Brother will always hold a special place in Donny's heart just like he holds a special place in all of ours.