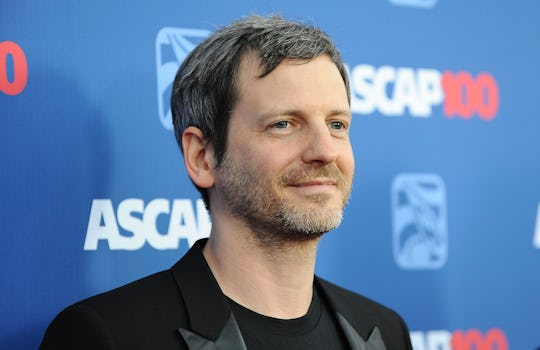 Jason LaVeris/FilmMagic/Getty Images
What Has Dr. Luke Said About The #FreeKesha Movement? He Denies All Allegations
After Kesha was denied an injunction against her producer, Dr. Luke, it seemed as though the entire internet (and a number of celebrities) came to her defense. #FreeKesha became the easiest way to show support for the singer who claims she's locked into a contract with a man who abused her. What has Dr. Luke said about #FreeKesha? It appears as though he's staying quiet, but his legal team went on the attack.
Here's what happened: Kesha recorded two albums under Sony Music-owned Kemosabe Records with Dr. Luke as producer, according to The Washington Post. Kesha started treatment for bulimia in January 2014, around the same time complaints about Dr. Luke being overtly controlling began to surface. In October of the same year, Kesha filed suit to try to end her contract, alleging that Dr. Luke both drugged and raped her. She also made the accusation that his emotional abuse caused her bulimia. Dr. Luke followed up with a countersuit for defamation and denied all of Kesha's allegations. On Friday, Kesha was denied a preliminary injunction; for now, that means she can only record with Kemosabe Records, even if Dr. Luke isn't directly producing her music. Images of Kesha crying in the courtroom galvanized fans and other celebrities to show their solidarity with the hashtag #FreeKesha.
So far, Dr. Luke has refrained from public comment. He last tweeted on Feb. 15, responding to a story about another one of his artists, Sophie Rose.
Dr. Luke's lawyers released a new statement Monday, Rolling Stone reported. In it, attorney Christine Lepara accused Kesha of manipulating public sentiment in order to secure a contract renegotiation:
The New York County Supreme Court on Friday found that Kesha is already 'free' to record and release music without working with Dr. Luke as a producer if she doesn't want to. Any claim that she isn't 'free' is a myth. The sound decision Friday by the Court in denying Kesha's motion for an injunction made it clear Kesha's allegations of purported abuse were unconvincing and that she had no basis to void record contracts and copyrights. Dr. Luke and his companies invested in Kesha's success through their contributions, Sony Music has already spent over $11 million promoting Kesha, and Sony Music and its label Kemosabe Records are committed to continuing to promote her work.
More significantly, the Court also noted multiple times that her vague abuse allegations were devoid of factual detail, and that there was no evidence, whether from doctors or anyone else, to support them.
Tellingly, Kesha never reported any purported abuse or rape to any law enforcement authority, or even to Sony Music, and further swore under oath in another matter, while accompanied by her team of lawyers, that it never occurred. The goal of Kesha's counsel throughout has been to obtain a more lucrative contract through a shameless campaign of outrageous claims they will never stand behind in a court of law.
As Dr. Luke has said repeatedly, the allegations against him are outright lies that have been advanced to extort a contract renegotiation and money. Kesha and her counsel have cavalierly subjected Dr. Luke and his family to trial by Twitter, using a vicious smear campaign to ruin his reputation for financial gain while failing to support their claims. Kesha to date has never verified the allegations in this case -even when given the opportunity in her affidavit. Nor has she ever offered a credible explanation as to why she would have signed a second recording agreement, recorded two albums and an EP and signed a publishing deal with Dr. Luke after allegedly being sexually abused. It will further be shown that the incidents alleged never happened.
Kesha continues to have international support. Taylor Swift donated $250,000 to Kesha in order to help with the singer's expenses, according to USA Today. Dr. Luke's legal team may be firing back at the singer, but it seems as though she's still got plenty of powerful people in her corner.