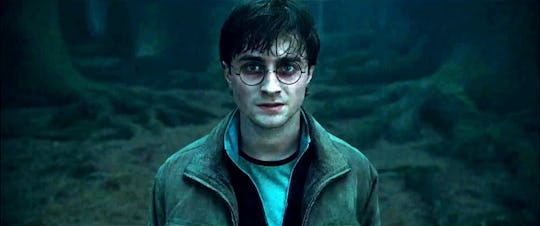 Warner Bros.
What Has Harry Potter Been Up To Since 'The Deathly Hallows'? It Hasn't Been An Easy Road
On July 21, 2007, the Harry Potter journey came to a tearful close with the release of Harry Potter and The Deathly Hallows. The final installment of J.K. Rowling's beloved seven book series left fans crying, cheering, and yearning for more of the wizarding world. And nine years later, their wish for more is being granted with the script to book release of Harry Potter and The Cursed Child. As fans reintroduce themselves to the magic of the series (though, that doesn't really leave you), they may be wondering what has Harry Potter been up to since The Deathly Hallows. I mean, it's unlikely that The Chosen One decided to sit on his couch or stay at Hogwarts (though certain Harry Potter sketch on Saturday Night Live would like you to believe that.)
(Warning: This post contains spoilers from Harry Potter and The Cursed Child.)
The last time fans saw Harry, he and his son Albus Severus were waiting for the Hogwarts Express at King's Cross Station. Albus, worried about his future at Hogwarts and living up to the family name, showed a fear for being placed in Slytherin. In attempt to impart some fatherly advice, Harry told him that he would be a success no matter which house he was placed in. After all, Albus is named after Severus Snape — a Slytherin and they bravest man Harry has ever known. (Yes, it's OK to cry.)
But Harry has to be doing more than shelling out advice to future students, right? As readers quickly learn, Harry has taken on a role of Head of Magical Law Enforcement with the Ministry of Magic (a role that was once held by Barry Crouch Sr.). Magical Law Enforcement, for those not in the Harry Potter know, is the largest and arguably most important department at the Ministry. (Think of it as the United State's Department of Justice.) With this role comes a lot of responsibilities and even more stress. Especially when a Time-Turner reappears and threatens to unravel the thread that has made Harry's life what it is.
Harry Potter and The Cursed Child not only shows what Harry has made of life, but it also forces the character and readers alike to reexamine Harry's past and see how things could have been. Intense, right?