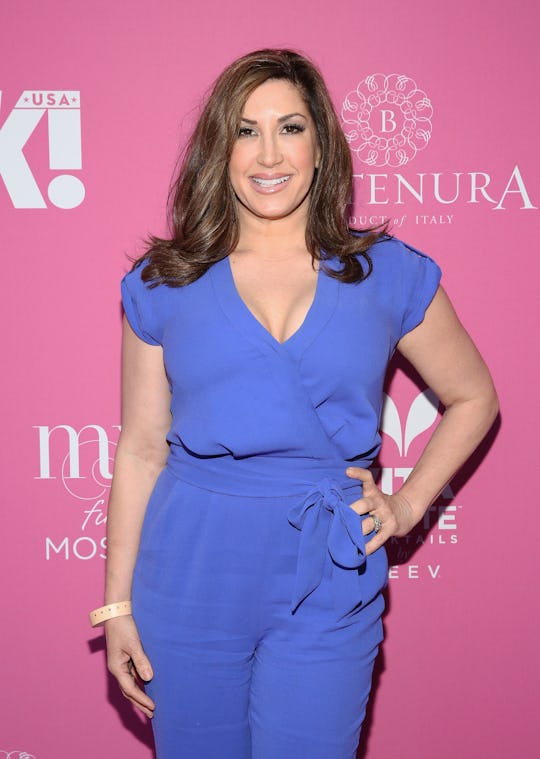 Robin Marchant/Getty Images Entertainment/Getty Images
What Has Jacqueline Laurita Been Up To? The 'Real Housewives' Star Has Found A Balance
Jacqueline Laurita hasn't been as much of a presence on The Real Housewives of New Jersey in the last year or so, but she's returning for Season 7 alongside other returning cast mate Teresa Giudice and new ladies Siggy Flicker and Dolores Catania, who promise to spice things up. But just because she's been off camera (on this show, at least) doesn't mean Jacqueline hasn't been keeping busy. So what has Jacqueline Laurita been up to?
Though Jacqueline hasn't been spending much time on RHONJ, she isn't entirely out of the Bravo spotlight; Jacqueline appeared regularly on Manzo'd With Children alongside sister-in-law Caroline Manzo. Jacqueline seems to be spending most of her time with her family, taking care of her two sons and being supportive of her daughter Ashley, whom she hasn't always had such a pleasant relationship with. And after her son Nicholas was diagnosed as being on the Autism spectrum, Jacqueline has been trying to raise Autism awareness by supporting a number of Autism charities and organizations.
Jacqueline is also trying to focus on her career. Pre-Housewives, she had worked as a cosmetologist for years and she's chosen to put her love for beauty to good use by co-writing a book called Get It!: A Beauty, Style, and Wellness Guide to Getting Your "It" Together with Jené Luciani.
The book hopes to help moms and working women (and working moms) to find the time to take care of themselves. Jacqueline and her co-writer Jené offer up all kinds of tips and tricks that they've gleaned throughout the years from their combined beauty and style experience. It's something Jacqueline has definitely struggled to balance herself as a mother of three. Makeup is also a passion she shares with her daughter, who is currently working towards becoming a makeup artist.
Despite being absent from RHONJ, Jacqueline is still pals with co-stars Kathy and Rich Wakile and Rosie Pierri, though her friendship with Teresa is a lot less certain. Promos for the seventh season imply more than a little tension between Jacqueline and Teresa, and Jacqueline recently admitted to People that they have a "rollercoaster friendship" that can vacillate between love and hate. It seems fair to assume that their precarious relationship will feature heavily on the show as both women try to re-integrate into the series after being away.
For her part, Jacqueline said that she is planning to spend this season focusing on "real friendships" and not "TV friends." Considering she also called Season 7 one of their "most dramatic and emotional" seasons yet, it will probably be a bumpy ride.