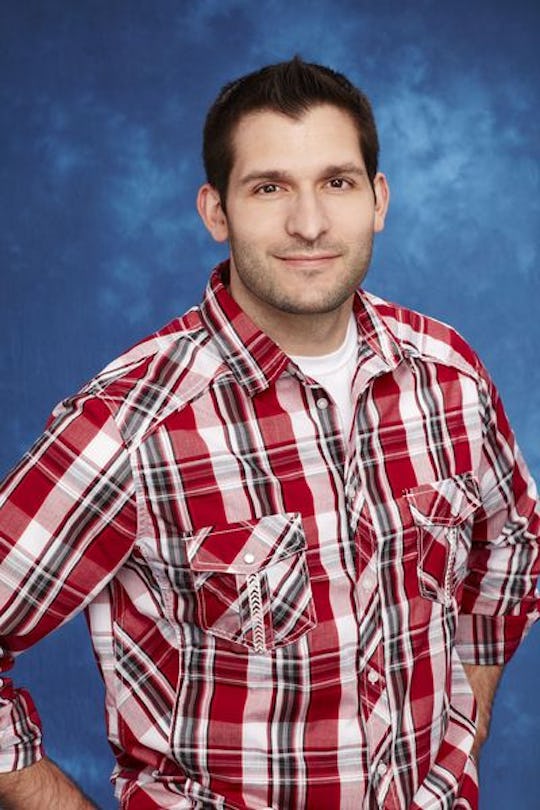 Craig Sjodin/ABC
What Has James F. From 'The Bachelorette' Been Up To? He's Got A Full Plate
I'm going to be honest, it's hard to keep track of all the men on The Bachelorette. Some are hard to forget, like Chad, and others tend to blend into the background, like Luke or James F. "Who is James F.?" you ask? And what has James F. been up to since The Bachelorette stopped filming? Somehow I don't believe he made it to the final two, unless he's a serious dark horse candidate that we never saw coming.
James' stated career on the show is a boxing club owner, which may very well be true, but he also cherishes an ambition to be an actor. Though the fact that I couldn't even remember who he was is probably not a great sign, James has been acting for several years. According to his IMDB page, James has been acting in small roles since at least the late 2000's, including one credit as "Douchey Guy #2", and got his first speaking role on a national television show as a reporter on Nashville. And it looks like 2016 has been his busiest year yet. In addition to The Bachelorette, James has acted in several projects this year, including a few that haven't premiered yet. I can't say whether his newfound notoriety will result in James landing more gigs, but for the time being, it looks like he's back home in Nashville.
Even if he doesn't end up with JoJo, it does look like James left the show with at least one lasting relationship, a friendship with radio DJ Wells Adams, who is also based out of Nashville, Tennessee. This Instagram shot shows Wells hanging out at James' boxing studio, perhaps learning some moves. Unlike most of the other dudes on the show, Wells doesn't seem to consider working out to be one of his primary hobbies, so I can only assume that the two guys were hanging out together out of genuine affection for one another.
Aside from his acting projects, it looks like James is keeping busy promoting his franchised boxing club, Title Boxing Club, which offers a range of classes. So, if you're in the area, maybe swing by James' boxing gym and learn how to throw a jab from one of JoJo's suitors.