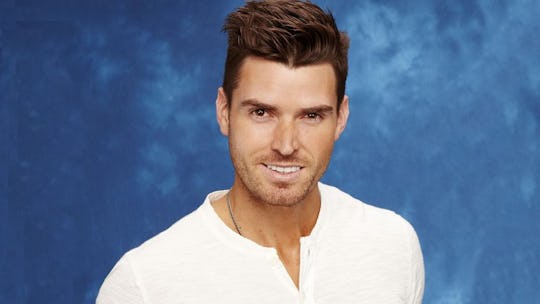 Craig Sjodin/ABC
What Has Luke Been Up To Since 'The Bachelorette'? He's Laying Low
Luke Pell has flown by mostly under the radar on The Bachelorette thanks to coming off as relatively normal and chill (who could notice anything going on outside of Hurricane Chad?), but he still might have a really good shot with JoJo. Luke has proven himself likable so maybe he will stick around for a while. Luke is a Dallas-based musician and army veteran, and host Chris Harrison is a major fan of Luke's, citing him as one of the guys to watch before the show even premiered. It's possible Luke could make it all the way to the end. But what has Luke been up to since The Bachelorette finished filming? Are there any hints about how far he's gotten in the competition?
Luke is one of Chris Harrison's "favorite guys" of the season, though it remains to be seen whether he will also be one of JoJo's favorites. Harrison has called Luke "the whole package" and said that he fits perfectly with JoJo – at least on paper. Reality might prove to be a different story, though JoJo and Luke seemed to be getting along just fine during their woodsy hot tub date. Since filming concluded for the show, he seems to be taking it easy – and deservedly so.
A look through Luke's Instagram shows him traveling a little, as well as spending time with family and friends. He took a trip to Grand Isle, Louisiana with the Green Beret Foundation, which provides support to soldiers and their families. This is something Luke has experience with thanks to his time in the military, and he never hesitates to show his support. On Memorial Day he posted a picture in memory of his childhood friend Jason Holbrook, who passed away in Afghanistan. Luke's story is one of the things that sets him apart from the other guys; he's been through some really hard times, and he was able to get back to a good place at the end of it all.
Luke is keeping things as low key as he does on the show. He seems to be content to spend his time with his loved ones and help out with the causes he cares about. While that laid back personality might make him seem like a nice guy, it doesn't necessarily draw the attention of the cameras as much as the bigger personalities do. This could work both for and against Luke; JoJo likes him enough to keep him around, but not necessarily enough to give him that final rose.