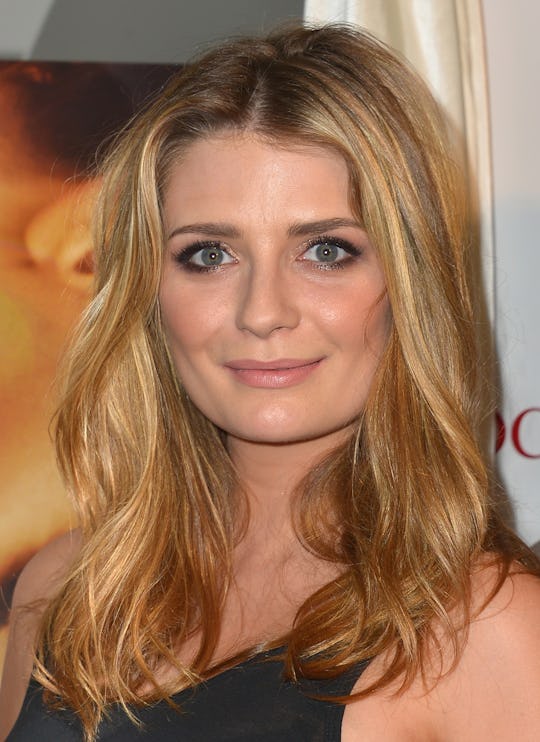 Alberto E. Rodriguez/Getty Images Entertainment/Getty Images
What Has Mischa Barton Been Up To? She's Come A Long Way Since 'The O.C.'
Tonight's season premiere of Dancing with the Stars promises plenty of sequins, complex steps, and celebrities forced out of their comfort zones. One actress making her DWTS debut is Mischa Barton. Though many millennials first met her on The O.C., she's had a busy career onstage and in front of the camera. What has Mischa Barton been up to? She's come a long way from Marissa Cooper.
Barton's earliest IMDb credit is in a 1995 short, Polio Water. Anyone who grew up watching classic Nick may have heard her voice before seeing her face: she voiced Betty Ann Bongo on KaBlam! The highlights of her pre-O.C. career included a 1999 appearance on Notting Hill and her role as Kyra Collins in The Sixth Sense, according to Cosmopolitan. Her IMDb profile reveals she had a recurring role on TV drama Once and Again before skyrocketing to teen stardom on The O.C. Entertainment Weekly named the show one of its best "TV breakouts of 2003," according to Cosmopolitan, and the cast quickly found their audience. While the show was on the air, Barton appeared in an Enrique Iglesias music video, graced the cover of Teen Vogue, and even found herself on People's list of the "Most Beautiful People."
Barton did a string of movies after her character was killed off The O.C. (Closing the Ring, St. Trinian's, Virgin Territory, Assassination of a High School President, Walled In, and Homecoming), according to IMDb. She made her way back to TV with five episodes of ill-fated The Beautiful Life: TBL.
She's appeared in at least one movie or TV project every year since; she had eight credits in 2015 alone. Most recently, she played Olivia on an episode of the new Freeform series Recovery Road. She currently has two movies in post-production: horror flick The Malevolent and drama Father. She's also got the lead role in Deserted, a drama-thriller slated for release in September 2016.
Barton's life hasn't been all about acting. Due to her love of fashion, Barton opened a boutique in London and created a line of accessories with designer Stacey Lapidus, according to E! At one point, she served as an ambassador for Save the Children and is often spotted at philanthropic events to support the causes she cares about.
For the next few months, though, it seems that she'll be thinking about ballroom dance 24-7. In a blog post for People, Barton revealed that part of the process is learning to work with her partner, Artem Chigvintsev:
He can be tough and strict, but he's never mean. I don't mind that he's a little hard on me because I know that means he's taking this seriously just like I am. It's nice to work with someone who is as committed to their career as I am.
Though Barton admitted that she's "terrified" to dance the tango in the live premiere, she can be sure that fans will be cheering her on.