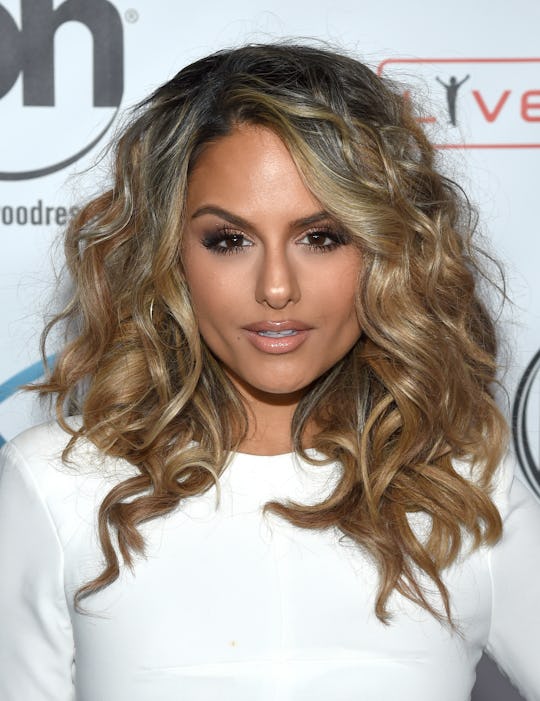 Ethan Miller/Getty Images Entertainment/Getty Images
What Has Pia Toscano Been Up To Since 'American Idol'? She's Continued Performing
The American Idol finale brought together some of the most popular faces from the franchise's 15 seasons in the most epic way. During the first sequence of the show, Ryan Seacrest introduced a bevy of some of Idol's biggest successes, and among them was Pia Toscano. Toscano participated in Season 10 of American Idol and was known for having one of the most shocking eliminations the show has ever seen. So, what has Pia Toscano been up to since American Idol Season 10?
On the Idol finale, Toscano joined other Idol stars like Jordin Sparks and Justin Guarini for an incredibly powerful compilation of songs. Everyone was amazing — as usual — but it was Toscano's version of "All By Myself" that absolutely brought down the house, gave you chills, and made you audibly say, "Damn." She even got Jennifer Lopez on her feet cheering her on.
Since her time on Idol, Toscano has continued pursuing her dream as a singer. On Season 10 of American Idol, Toscano placed ninth in one of the most shocking eliminations to ever exist on the show. Toscano was an all-star on the season, so when Ryan revealed that she would be leaving the show, the audience, the judges, and America were shocked that she would be leaving. But, her early departure on the show didn't seem to hurt her career. ‌
After Idol, Toscano released three singles, two of them being the day of the American Idol finale. In 2011, Toscano released "This Time," which you can listen to below. She found successfully joined American Idol judge Jennifer Lopez on a six-date summer tour as a background singer. She also worked on multiple collaborations throughout the years with singers Jared Lee and DJ/ Producer Jenaux.
As for her return on Idol, Toscano told People, "It's a celebration of all this amazing talent and this monstrous platform that has provided opportunity to so many artists, so I'm sad to see it go. It's such an iconic television show and I'm definitely bummed about it, but I'm super excited to be apart of the finale." And, after that performance, I think we can all agree that we're happy she's apart of the finale, too.