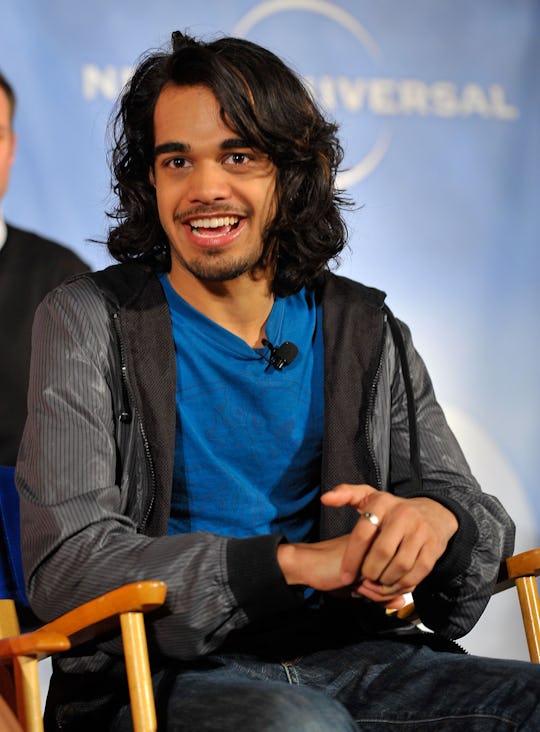 Charley Gallay/Getty Images Entertainment/Getty Images
What Has Sanjaya Malakar Been Up To Since 'American Idol'? He's Still Following His Dream
When Sanjaya Malakar auditioned for American Idol with his sister during Season 6, he probably didn't think he'd become a viral hit. Sure, he wanted to become a singer but the fame and fandom Sanjaya acquired through Season 6 of American Idol was unprecedented at that time. Now, almost 10 seasons later, you might be wondering what Sanjaya Malakar has been up to since his American Idol time.
Sanjaya's fans called themselves "Fanjayas," and according to The Hollywood Reporter, Sanjaya received tremendous genuine voter support from Howard Stern and not so genuine support from the now defunct site, "Vote for the Worst." With his faux-hawk, Sanjaya climbed his way into the Top 10, earning seventh place before his eventual elimination. One of his fans, Ashley Ferl, was so distraught over him leaving she became known as the "Crying Girl" and became a viral hit herself.
After Sanjaya left Idol he won the award for Best Teen Reality Star at the 2007 Teen Choice Awards and then went on to host the show, Idol Stars: Where Are They Now?, on the TV Guide Channel. Sanjaya then co-wrote his autobiography titled Dancing to the Music in My Head: Memoirs of the People's Idol, which did pretty well and has four stars on Amazon.
Following his book Sanjaya snagged a commercial in India and took fifth place in the reality show, I'm A Celebrity...Get Me Out of Here. After that Sanjaya went off the radar a bit. In 2012, he was living in Manhattan and working as a bartender, but Sanjaya recently told The Hollywood Reporter that he's moved back to his home town of Seattle where he's working on new music with his band.
"This is my first, fully original, full-length album and I'm extremely pumped about it," Sanjaya told The Hollywood Reporter. You can check out some of Sanjaya's music, including his covers of "Latch" by Disclosure and Sam Smith and "Royals" by Lorde, on his website and you can also purchase some of his music as well.