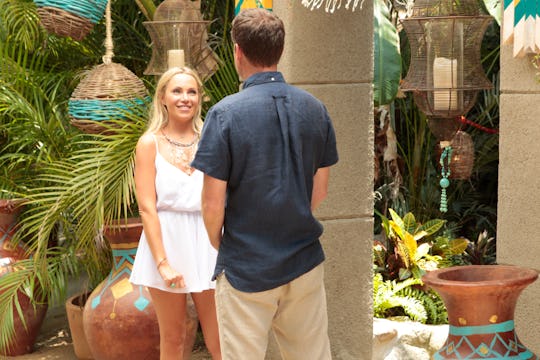 Rick Rowell/ABC
What Has Sarah Herron Been Up To Since 'Bachelor In Paradise?' She's Doing Good
When we last left Sarah Herron on the Mexican resort, a.k.a, "Paradise," her fate was a little unsure, and we don't know how much longer she's going to be at the resort. The only person she's really connected with so far is, to everyone's surprise, Canadian Daniel who "makes her laugh." He makes me laugh too, but I wouldn't want to date him. You know who else makes me laugh? PeeWee Herman, but that doesn't make PeeWee boyfriend material, Sarah. Now that the contestants have stopped filming Bachelor in Paradise, and are supposedly back to their old lives, I wonder what Sarah has been up to since Bachelor in Paradise. It looks like she's definitely keeping herself busy.
Basically, Sarah is living her best life right now. Whether or not that includes Daniel, I cannot say, but it probably doesn't include his best friend Chad (who said a number of hurtful things to her including calling her "Army McArmerson.") Sarah still has a job with the advertising agency 72andSunny, which has creating ad campaigns for brands like Adidas, Seventh Generation cleaning products, and Coors, among others. But she seems to be most busy with her own non-profit organization, SheLift, which empowers girls with disabilities to live their best lives, also.
At the moment, Sarah is promoting hard these t-shirts with the phrase "Maybe you literally can even," in white lettering on a black background. 100 percent of the profits from these t-shirt sales will go to benefit SheLift. The goal is to raise $30,000, and it looks like Sarah had basically no problem meeting it. Honestly, I'd be tempted to buy this super cute tank top, even if it wasn't benefiting her awesome non-profit.
Because friends help each other out, Sarah has also gotten her Bachelor alum friends to help promote the shirts and as you might have imagined, nobody wears it better than Daniel, who strikes a Harlequin romance novel cover pose in what looks like a hotel room with two beds. I would speculate as to what this means, but honestly I've got nothing. If I had to guess, I would say that at this point, Sarah and Daniel are good friends, good friends who help promote one another's non-profits.