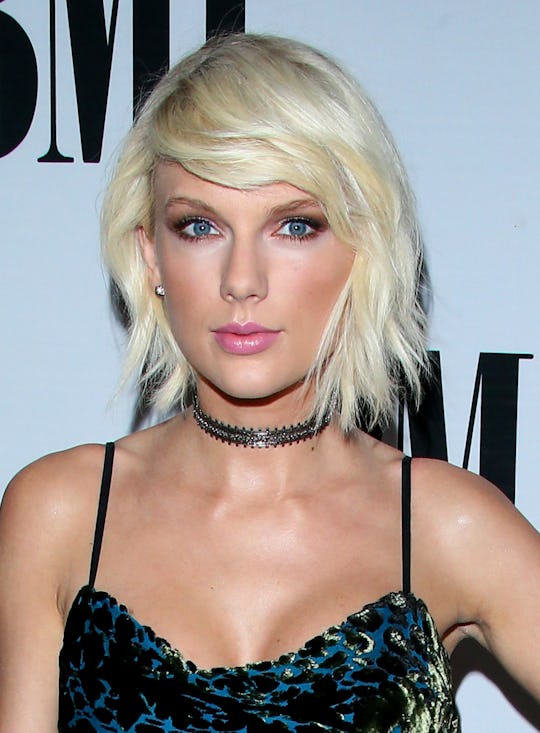 Mark Davis/Getty Images Entertainment/Getty Images
What Has Taylor Swift Said About Calvin Harris? His Newest Tweets Made Fans Pick Sides
Someone needs to take away Calvin Harris' phone. The Scottish D.J. and producer made waves on social media once again on Wednesday afternoon, when he responded to a People article outing Swift as a secret collaborator on his new song, "This is What You Came For." Harris confirmed the news, complimented Swift's songwriting skills, and then accused the singer of "trying to tear your ex bf down" in a series of escalating tweets. Is this just the latest in a bitter, public feud between the two? What has Taylor Swift said about Calvin Harris? Believe it or not, she hasn't said one word.
Swift and Harris broke up in May, and since then, there's been a lot of speculation about the motive. The latest theory, via The Cut, is that Swift was offended when Harris told Ryan Seacrest that he'd never collaborate with Swift, which doesn't make a ton of sense, since she was reportedly the one who made the decision to use a pseudonym for the song. Other theories include accusations of cheating, or fear of commitment (on the part of both parties in competing theories). It looks like Swift will never spill the beans, but Harris just can't seem to stop talking about his famous ex.
Harris first confirmed the breakup on June 2, tweeting that "The only truth here is that a relationship came to an end & what remains is a huge amount of love and respect," according to Time. Swift promptly retweeted him. Then, on June 15, right after paparazzi photos of Swift canoodling with Tom Hiddleston emerged online, Harris deleted the "love and respect" tweet, as well as all of his Instagram photos of Swift, reported In Touch. He also unfollowed Swift and her brother, Austin, blocked some of Swift's fans, and tweeted, then deleted, "Oh boy it's about to go down" followed by three skull emoji. Deep breaths, Calvin!
Days later, Harris began chatting with fans on Instagram about the breakup, according to People, saying that he wasn't sad or jealous, but "FREE," and accusing Swift of controlling the media. The comments have also been deleted. On Wednesday, Harris reportedly penned his latest social media rant, calling it "[h]urtful that her and her team would go so far out of their way to try and make ME look bad" and even bringing up Swift's alleged feud with Katy Perry:
But for all of Harris' accusations of Swift trying to ruin his life, she literally hasn't uttered one public word about him. Since their breakup went public, the only things she's posted on social media have been a message of condolence for the families of the Orlando nightclub attack victims, some photos from a friend's wedding, and several pictures from her star-studded Independence Day party, none of which included Hiddleston, even though we all know he attended. It's almost as if she's going out of her way not to post anything that could possibly offend Harris, which, in the face of his rants, paints a very clear picture of how they're each handling things. Time to pick a team!