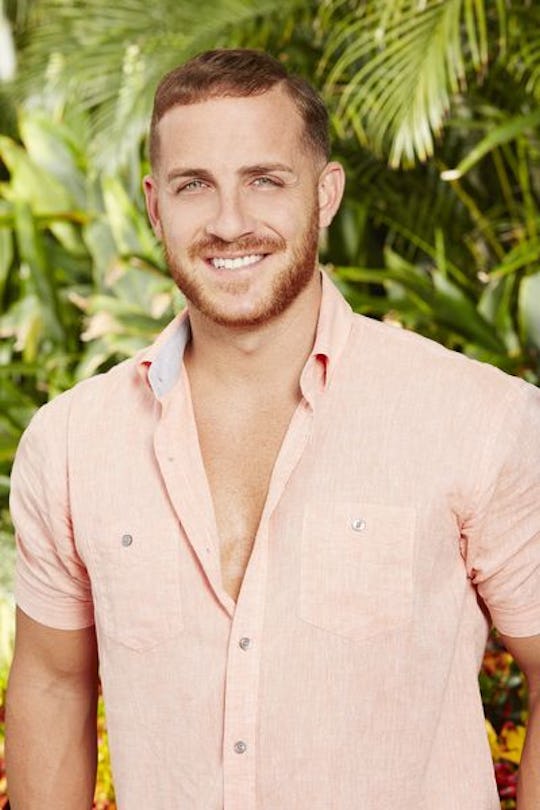 Craig Sjodin/ABC
What Has Vinny Been Up To Since 'Bachelor In Paradise'? He Might Still Be Looking For Love
On The Bachelorette and Bachelor in Paradise, Vinny's declared profession was "Barber," but that's not exactly his end goal for his life. From even the most cursory glance at his social media, it is immediately clear that Vinny harbors an ambition to be a full time DJ. So what has Vinny been up to since Bachelor in Paradise? From the looks of things, he's following his dreams, and using his Bachelorette notoriety to do it.
Most Bachelor, Bachelorette, and Bachelor in Paradise contestants use their Twitter and Instagram and other social media pages to promote the show. Vinny does this too, of course, but not nearly as often as he promotes himself. His Twitter and Instagram is all but wallpapered in posters for various DJ sets he's been doing all over, starting in Boca Raton, Florida. Apparently Vinny — or "Vinsane" as he is known in the DJ world — is currently on his "Vinsane Summer" tour, performing sets in Canada, L.A., New Jersey, New York, and then heading back to Florida by early September. Is your city not on the list? Not to worry, Vinsane has recently tweeted, "I want to play a show and meet all my fans! Claim your city and I will come!" A number of people have already tweeted back requesting shows in Kansas, Philadelphia, and Michigan, among others. Fingers crossed.
From his Instagram, it looks like while Vinny was starting his "Vinsane Summer" tour in Boca Raton, Florida, he had a chance to catch up with a couple other Bachelor in Paradise alums, Jubilee Sharpe, Jen Saviano, and Ryan Beckett. It may be the last time Vinny has time to just hang out with friends for a while though, as he still has a full plate coming up. After his tour, Vin is also booked for this year's Wet Fest in early October. Wet Fest is a two day boat cruise dance party from Florida to the Bahamas, with a lineup of DJs and various food and drink packages. From what I can gather, it appears to be something like a techno Coachella on a boat. This is either the best or the worst idea ever conceived.
It's hard to tell whether in between all of that traveling Vinny has had any time to hang out with his Bachelor in Paradise main squeeze Izzy Goodkind, but time will tell whether these cuties can go the distance.