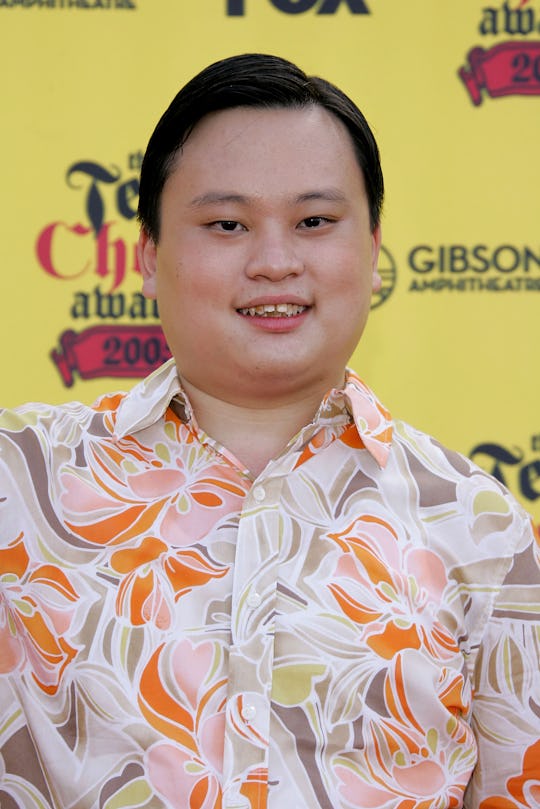 Frazer Harrison/Getty Images Entertainment/Getty Images
What Has William Hung Been Up To Since 'American Idol'? He Followed His Dreams
There are memorable people and then there are memorable people that have appeared on American Idol. I, for one, have yet to forget about William Hung of American Idol Season 3 fame. Back when watching not-so-vocally-talented people get verbally beat-up on television by an Englishman was a thing, William Hung showed up to the scene. He was an extremely spirited college student who just wanted a chance to become a famous singer. Despite his best efforts, that didn't happen. So, what has William Hung been up to since American Idol? Well, he really gave the singing career a chance — so "A" for effort?
Hung is set to return to the American Idol stage on Thursday's big finale, hopefully performing a rendition of his cover from his audition. In case you need a reminder of who William Hung is and why his American Idol performance was so important, allow me to explain. Hung, a civil engineering student at University of California at Berkley, came to the American Idol auditions during Season 3 to "make music his living." It wasn't a new dream for Idol hopefuls, but there was something about Hung's spirited attitude and not-so-great audition that made him hard to not root for.
Unfortunately, the judges were not as supportive of Hung's musical pursuits. During his audition, he got a quick "no" from Simon Cowell, no eye contact from Randy Jackson, and an enthusiastic "no" from Paula Abdul. Check out the entire audition below — for nostalgia reasons, of course.
After realizing American Idol was not going to be the place where his dreams took off, Hung told the judges — and America — that he gave it his best and that he had "no regrets at all." And that's about all the nation needed before deciding that they were going to get behind him and his future career as a singer, because, despite how the audition went, Hung still wanted to pursue a singing career.
Post-Idol, Hung dropped out of Berkley to pursue fame. Time reported that he celebrity status "skyrocketed," and his life quickly became nightclub performances, fan meetings, record deals, and even an exclusive DVD. In 2004, Hung performed at the Blue Jays and Texas Rangers game, singing "Take Me Out to the Ball Game." He ended up performing his infamous cover of "She Bangs" on late-night talk shows, as well. The New York Times reported in 2007 that Hung recorded three albums ("with sales of 200,000, 35,000 and 7,000 units respectively").
But, all good things must come to an end, which is exactly what Hung's singing career learned when he decided to go back to school to finish his degree, according to L.A. Weekly. In 2012, Hung started as a statistical analyst — determining the likelihood of crime in a particular neighborhood — for the Los Angeles County's Sheriff Department. At the time, he told L.A. Weekly, "Had I known then that I wouldn't make it to Hollywood, then I would have never tried out and my life would have been very different." According to his LinkedIn, Hung is now an administrative assistant with the Los Angeles County Department of Public Health. Hopefully a few moments in the spotlight during Idol's finale will allow Hung to let his star shine once again.