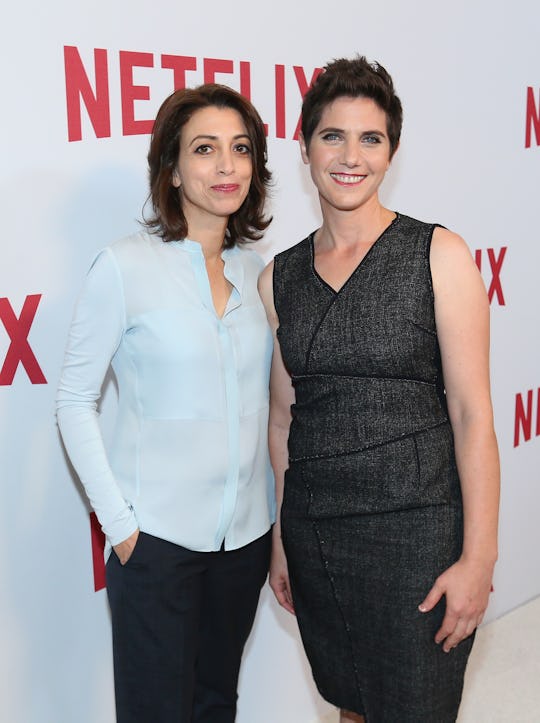 Mark Davis/Getty Images Entertainment/Getty Images
What Have The 'Making A Murderer' Creators Said About Brendan Dassey? They Have Spoken
In 2015, filmmakers Moira Demos and Laura Ricciardi introduced one very shocking documentary series to the world of Netflix and chill-ers everywhere. The series, Making A Murderer, suddenly called attention to convicted felons, Steven Avery and his nephew Brendan Dassey, and their tragic stories of how they came to be. On Friday, it was announced that Dassey's conviction had been overturned, but what have the Making A Murderer creators said about Brendan Dassey and the latest news to come from Wisconsin?
Like all fair documentary film makers, their stance is pretty neutral — they are, after all the vessel to which we, as audience members, are delivered the facts. Without Demos and Ricciardi, most people invested in Steven Avery and Brendan Dassey's convictions wouldn't even know about them. If Demos and Ricciardi expressed their excitement over the judge's decision, or even the opposite, bias could heavily influence the way the facts are delivered on camera. Therefore, their statement is only fair and gets me very excited for the future of Making A Murderer and what is to come from the series.
On Friday night, Demos and Ricciardi released a joint statement telling fans that they are dedicated to chasing Avery and Dassey's stories and where it will take them:
Today there was a major development for the subjects in our story and this recent news shows the criminal justice system at work. As we have done for the past 10 years, we will continue to document the story as it unfolds, and follow it wherever it may lead.
Currently, Demos and Ricciardi are working on a second season of the show. Netflix announced in July that Making a Murderer would return with new episodes. According to Variety the second season would "provide an in-depth look at the high-stakes, post-conviction process, as well as the emotional toll the process takes on all involved." The series also promised a look behind the scenes with Dassey and Avery's legal teams. However, it was not announced when the new episodes will be released.
This major development in the case will hopefully play out in the second season — if it is anything like the first season, it will be both emotional and engaging. I can not wait to see how it plays out.
According to data released by Symphony Advanced Metrics, Making a Murderer averaged 19.3 million viewers within it's first 35 days of release, making it a big hit for the streaming network. With the incredible news about Dassey's conviction being overturned, there is no telling what kind of people will tune in, wanting to know more about Dassey's story.
Brendan Dassey's overturned conviction is just another crazy twist and turn in the often times unbelievable life of Steven Avery and his nephew. Thankfully, we have Demos and Ricciardi to bring audience members of Making a Murderer Dassey and Avery's stories — no matter how many twists and turns exist.