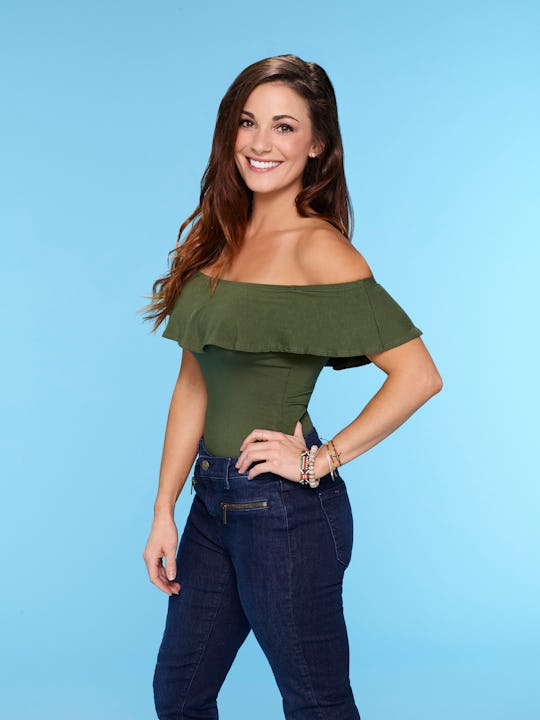 Mitch Haaseth/ABC
What Is A Doula? 'Bachelor' Contestant Liz Has A Very Important Job
It's that time again! The Bachelor is about to start airing again and we finally get to meet all 30 female contestants on The Bachelor who will be vying for Nick Viall's heart. So far all we've got are names, headshots, and a small blurb about their careers, which are always fascinating. But there's one candidate in particular who may have immediately caught your eye. I'm referring to Bachelor contestant Liz, who is a doula from Las Vegas. But what is a doula exactly? The job is actually pretty important and are pretty great for women's health, so it'll be a nice change of pace for a show that takes its old school courtship traditions pretty seriously.
A doula is a trained childbirth professional who provides emotional, physical, and educational support to a mother while she is still pregnant and during labor. They are also trained to handle postpartum care for after the baby is born. A doula is not a medical professional and will not provide any sort of medical care or advice. Instead, a doula is there to make sure the mother gets the VIP treatment during her labor, and has literally everything she needs for her birthing experience. She's there to answer questions, ease tension, give massages where necessary, adjust the lighting, and give advice to the birth partner whenever it's needed. In fact, the word "doula" comes from Greek, and basically means "woman servant."
The benefits of having a doula are legion, and include having a decreased rate of intervention, requests for medication, C-sections, shorter labors, and a higher satisfaction with birth outcomes. So what I'm hearing here is that doulas are childbirth superheroes and everyone should have one. Of all the jobs and careers that Bachelor and Bachelorette contestants have listed in their bios (and there have been many), this might be the coolest one yet. Sure it's no professional "Former Athlete," or "Bachelor Superfan," but hey, this is something to really admire
Liz is not even the only childcare expert among Bachelor Nick Viall's potential future soulmates. Danielle (one of two) is a neonatal nurse. I can just imagine the two of them gabbing all night long about epidurals and C-sections and the scores of beautiful babies they've helped bring into the world. I'm not trying to pass judgment on any of the other women, but Nick could certainly do worse than a certified doula for his main squeeze.