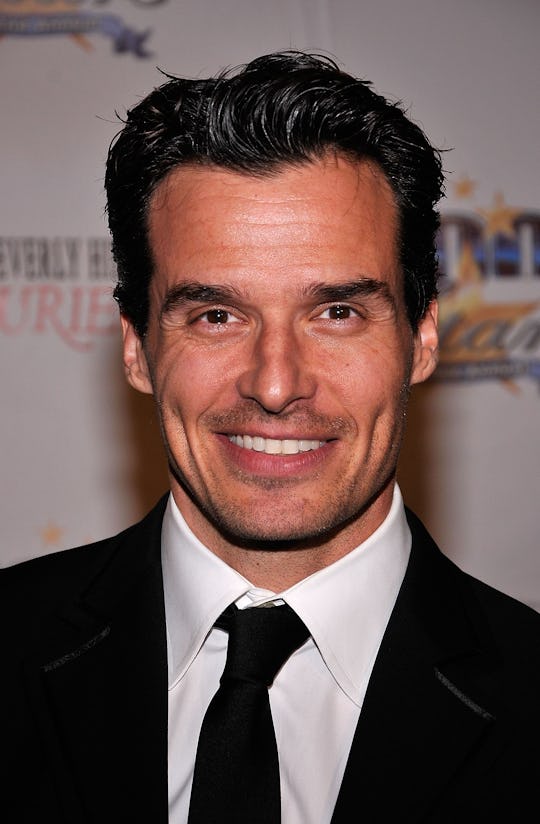 Michael Tullberg/Getty Images Entertainment/Getty Images
What Is Antonio Sabato, Jr. Famous For? He's Well Known In The Entertainment World
Donald Trump's campaign released a partial list of speakers slated to appear in support of the presidential hopeful at the Republican National Convention held at the Quicken Loans Arena in Cleveland, Ohio on Monday. While the Democratic National Convention boasts an impressive list of Hillary Clinton's political allies and supporters, Trump's list is fittingly full of reality TV and soap opera stars. Some household names, such as Scott Baio of Happy Days fame, make sense enough, given their vocal support of him in the past and their outspoken presence on social media on political issues. But there are others, like Antonio Sabato, Jr., that have people scratching their heads and asking "Wait, who is this?" and perhaps, more importantly, what is Antonio Sabato, Jr. even famous for?
Antonio Sabato, Jr. is an Italian-American entertainer. He has been featured in Calvin Klein underwear ads and once starred in the long-running soap opera General Hospital. Since his big break in Janet Jackson's "Love Will Never Do Without You" music video in 1990, Sabato, Jr. has kept busy over the years working as a guest star on a variety of scripted television programs like Ugly Betty, Scrubs, and The League. Sabato, Jr. has also made the rounds in the world of reality television, as well. Vh1 aired My Antonio in 2009, a show in which female contestants vied for Sabato, Jr.'s affections. He came in eighth place on Dancing With Stars Season 19 and participated in Celebrity Wife Swap with his family. He currently hosts the syndicated home remodeling show, Fix It and Finish It.
Sabato, Jr. is not only an entertainer. He is an avid supporter of Donald Trump's presidential campaign. In an interview with People, the soap opera star shared what excites him about the republican presidential nominee:
It is refreshing to have a candidate like Trump who is so honest about his feelings because he speaks for many of us when he says we are in a bad place.
While Sabato, Jr. will be a featured speaker at the Republican National Convention, he told the magazine that he does not identify as either a Republican or a Democrat. He identifies simply as "an American."
Despite not considering himself part of the Republican party, Sabato, Jr. took to Twitter to share his excitement to be appearing at the convention alongside Baio and Trump.
It will be interesting to see what else Sabato, Jr. has to say about his presidential pick in Cleveland on Monday, to say the least.