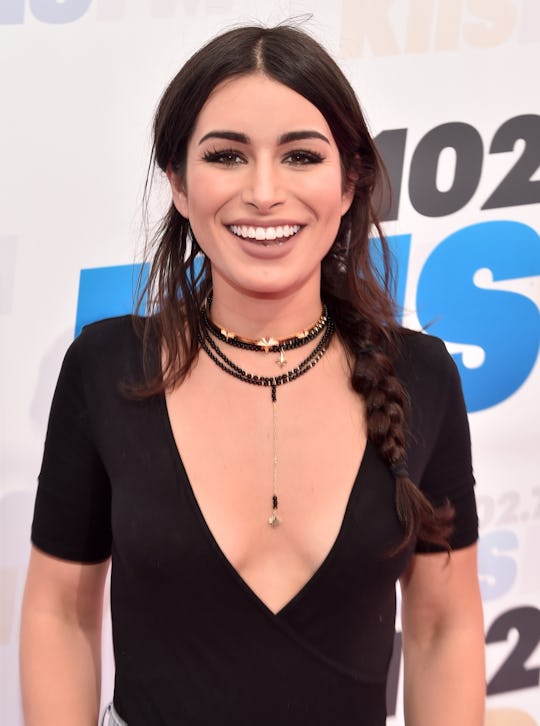 Alberto E. Rodriguez/Getty Images Entertainment/Getty Images
What Is Ashley I.'s Job? The 'Bachelor In Paradise' Star Does A Lot More Than Cry
Ashley Iaconetti is known primarily in Bachelor circles for three things: her dedication to everything Kardashian, her penchant for bursting into tears, and her unrequited feelings for Jared Haibon. All three are likely to come into play during her second try at finding love on Bachelor in Paradise, though it looks like she'll finally be able to finally detach from Jared when she makes a play for Wells Adams. There is more to life than The Bachelor, however, and Ashley must do something in her off time, right? What is Ashley I.'s job outside Bachelor in Paradise?
Though Ashley initially described herself as a nanny on the bio she filled out to be part of Chris Soules' season, that doesn't seem to have been her calling. Ashley received her undergraduate degree in Media Arts and Design from James Madison University and also has a Masters in Journalism from Syracuse University. She's been putting her degrees to good use by having a hand in a few different projects.
Ashley writes Bachelor recaps for Cosmopolitan and also runs her own beauty blog, byashley.com, which features many a reference to her idols, the Kardashians. However, that's not all she gets up to. In addition to being a freelance journalist, Ashley is the owner, CEO, videographer, and editor of E&S Media Creations – she wears a lot of hats. The company covers sporting events, weddings, or anything else you want recorded and edited into a nice video.
Ashley formerly interned on NewsChannel 9 WSYR, so it seems her career is something of a natural extension of her education. There's got to be nothing better for a journalism-minded self-proclaimed pop culture junkie than actually getting to be a part of pop culture. The only unfortunate thing is that Ashley has been forced to defend her own intelligence, showing up on Jimmy Kimmel Live wearing an "I'm actually really smart" t-shirt after her first appearance on The Bachelor.
Appearing on the show was a great opportunity for Ashley, in her opinion; she's called it the "best experience of her life." She was looking for jobs in entertainment journalism when she first tried out for the show and she used her editing skills to craft the perfect audition tape. She utilized her classmates and made a three minute long faux-Bachelor season preview with two rose ceremonies and a one-on-one date. Her dedication obviously paid off, and she was happy to let the series determine the new direction of her career.
It seems to have worked out for her so far.