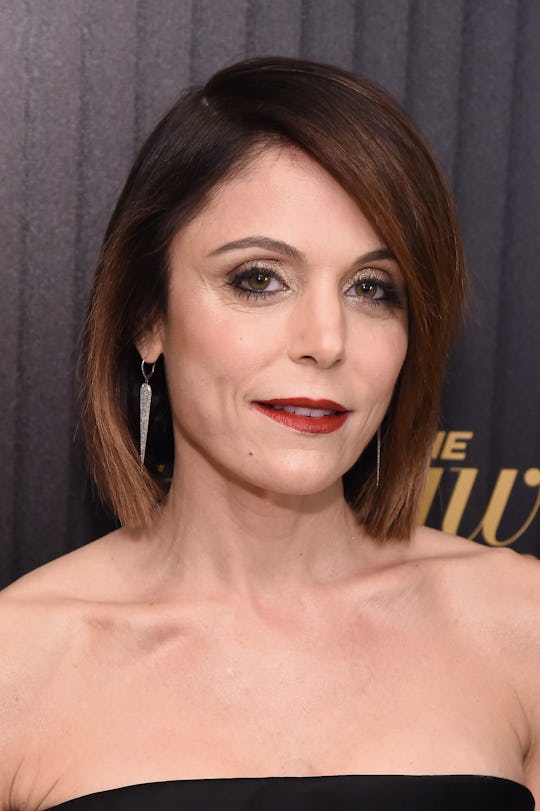 Ilya S. Savenok/Getty Images Entertainment/Getty Images
What Is Bethenny Frankel's Boyfriend's Job? Dennis Shields Is A Hugely Successful Guy
With one off-handed comment from The Countess, the internet pointed its collective tractor beam in the direction of Bethenny Frankel and her mysterious married boyfriend. Luann accused her co-star of dating "married men," when the guy in question was Dennis Shields, a legally married, but separated, guy Bethenny has known for 30 years. Keep in mind, Bethenny is in the same boat: she's also separated, though still legally married to Jason Hoppy. So now that we've determined that both Bethenny and Dennis are officially on the market, we can move onto other compatibility questions, like what is Bethenny's boyfriend's job?
Remember that one of the major sticking points of Bethenny's marriage to Jason was his constant struggle with the fact that Bethenny's career exploded after they got engaged, while Jason's career floundered. This was a marked departure from earlier in their relationship, when Jason was the comparatively successful breadwinner. So it's been important to Bethenny in the time since she's left that relationship to find someone who is comfortable with her success and won't try to usurp her empire from under her, should things go south.
In Luann's retort to Bethenny's unhinged rant at Dorinda Medley's house in the Berkshires, she scoffed: "She calls me a hypocrite, but really she's the hypocrite. I'm the one getting married, I'm engaged, and Bethenny's still trying to get a divorce...She's dating married men, not me."
While it's true that Dennis is married, his and Bethenny's relationship isn't quite so scandalous-seeming in real life. The two have known each other for 30 years, and Bethenny even planned a birthday party for him once. She went to high school with his soon-to-be ex-wife, Jill, and everything seems copacetic between them, based on Bethenny's very frank(el) tweets regarding their relationship. In fairness, Dennis and his wife were married in 1990 when they were just 23 and 21 years old, respectively. It seems like an amicable divorce between young sweethearts. But Dennis is super successful in his own right, which is what makes him such a good match for Bethenny.
After getting a Masters in PR from NYU, Dennis has made his fortune as a banker, specializing in legal finance. He's currently the CEO of a company called LawCash, which specializes in "litigation funding and attorney financing services." He also helped create the American Legal Finance Association, which is a national association of litigation financing and lawsuit funding companies. There are a couple of projects Dennis funded on his own, too, including a crowdfunding company called YieldStreet and his own bank called Esquire Bank.
In other words, this guy is super well-suited for Bethenny. But don't expect to see her flaunting their relationship on the show. "I'm continuing with my policy of not involving [others] in my relationships, because it certainly has served me wrong in the past," she told People in an interview, vowing to keep this relationship as private as humanly possible for a Real Housewife. So consider this one relationship that will not get its own spin-off series.