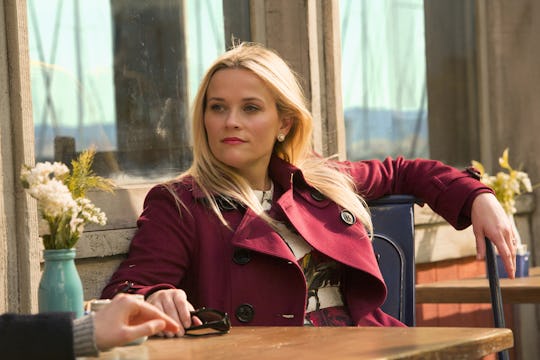 Hilary Bronwyn Gayle/courtesy of HBO
'Big Little Lies' Is Your New HBO Obsession
If you're a fan of HBO, you may have seen the teasers for the upcoming series Big Little Lies for months now. The promos are captivating and thrilling, but admittedly, they don't reveal much about what the show is actually about. Thankfully, however, the wait is finally over: Big Little Lies premieres this Sunday, Feb. 19, and we'll know what all the hype is about. The series is based on the bestselling novel of the same name by Australian author, Liane Moriarty, so many may already know what's in store. What is HBO's Big Little Lies about, though? It's likely that you won't be able to stop watching once you get started.
Big Little Lies follows a group of mothers in Monterey, California. The show particularly follows the events before and after an ill-fated event that ends in murder, along with providing sneak peeks into these characters' lives. The ringleader is a woman named Madeline Martha Mackenzie, played by Reese Witherspoon. She is a firecracker who is both loved and hated by her peers, but she doesn't care much about what others think of her. Madeline takes a single mother, new to the neighborhood, Jane Chapman (Shailene Woodley) under her wing. Madeline is surrounded by her best friend Celeste Wright (Nicole Kidman), and her and Celeste's respective husbands, Ed and Perry (Adam Scott and Alexander Skarsgård, respectively). Other controlling parents, such as working mom Renata Klein (Laura Dern), round out the cast.
The "biggest" of the big little lies will be established right away when someone in the community is murdered and we have to piece together who did it and why with the help of a series of flashbacks. In the midst of the murder mystery is an interesting exploration into the lives of these families. There are shades of Desperate Housewives and even Mean Girls seen in the show: rich, "queen bee"-like characters trying to get what they want.
Big Little Lies has several protruding themes, such as marital issues, class warfare, and bullying. At times, you'll feel empathetic towards these characters and their strife. Other times, you may feel like a voyeur seeing into their private lives, but one thing's for sure — you won't be able to look away. With the backbone of Moriarty's chilling story and the talented actors portraying her characters, Big Little Lies is sure to make you keep coming back week after week to find out not only who the killer is, but also who ended up dying by their hand.