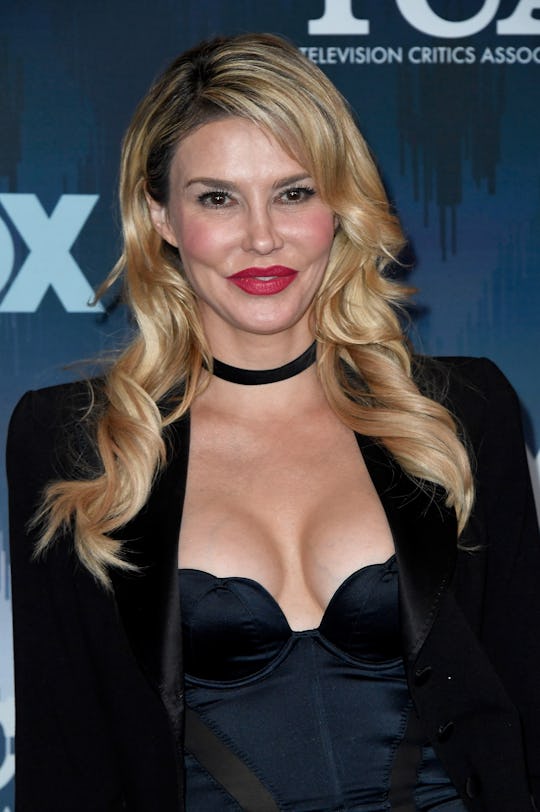 Frazer Harrison/Getty Images Entertainment/Getty Images
Brandi Glanville's Net Worth Proves This Former 'RHOBH' Star Is Extremely Ambitious
If you thought that her departure from The Real Housewives of Beverly Hills meant that you'd seen the last of Brandi Glanville, well you'd be sorely mistaken. This week the reality star will begin competing on Celebrity Big Brother, which means that everyone is undoubtedly going to be interested in learning more about the glitzy former 'Wife. So what is Brandi Glanville's net worth? The Celebrity Big Brother competitor is living the good life. At least, she is as far as her bank account is concerned.
While Brandi has not reached the bananas upper echelons of wealth that some of her former costars like Lisa Vanderpump has, Brandi still has plenty of cash to throw around. Estimates over the years have varied somewhat, at one point estimating her net worth to be somewhere around $4.7 million, according to The Richest. However as of 2018, another source, Gazette Review, estimates that she's worth around $1 million. It's, of course, possible that neither of these exact numbers are exactly true, but suffice it to say that she's doing pretty darn well for herself regardless. After all, it's been a long time since she was best known for her messy divorce from Eddie Cibrian.
Brandi made a name for herself on the Housewives for being the woman most willing to "go there." Suffice it to say that she is always unapologetically herself, even if that self sometimes says mean and unnecessary things that make her costars and former friends want to stay far away. Personally, I loved watching her on the show, if only because you could never be completely sure what she was going to do next. Reality TV needs people like this to keep things interesting. This is precisely the reason it's such amazing news that she's coming to Celebrity Big Brother. If there was a person on this earth that was created for that very show, well Brandi would be it.
If you were wondering how Brandi has accumulated all this wealth, well then take a look at her resume, according to her Big Brother bio. Her occupation is listed as "Mom, New York Times bestselling author, beauty blogger, and reality TV personality." Her book, Drinking & Tweeting and Other Brandi Blunders immediately upon publication became everyone's favorite gossipy celebrity book. LA Weekly wrote, "It's like one long Us Weekly book that never gets boring. It's first-hand gossip you can savor like a big, juicy steak." And if that isn't enough to convince you, just take a look at the slew of 5-star reviews on Amazon. If you're interested, Brandi also has another book Drinking & Dating.
It is unquestionably Brandi's personal brand of unflinching honesty and willingness to say not just what she thinks but everything she thinks that makes her such great TV. It is arguably this quality that's allowed her to become the great success that she is. For example, the single best line from her official Big Brother bio is her answer to what moment in her career prepared her to be a part of the house: "I was born feet first with the cord wrapped around my neck three times and I refused to cry so I've pretty much been ready for anything from the jump."
Not everybody is able to turn their personality into a money-making machine, and that is why I can't help but respect Brandi. It is also why I love to watch her on reality shows. No matter what, she always keeps things interesting.
Check out Romper's new video series, Romper's Doula Diaries:
Watch full episodes of Romper's Doula Diaries on Facebook Watch.