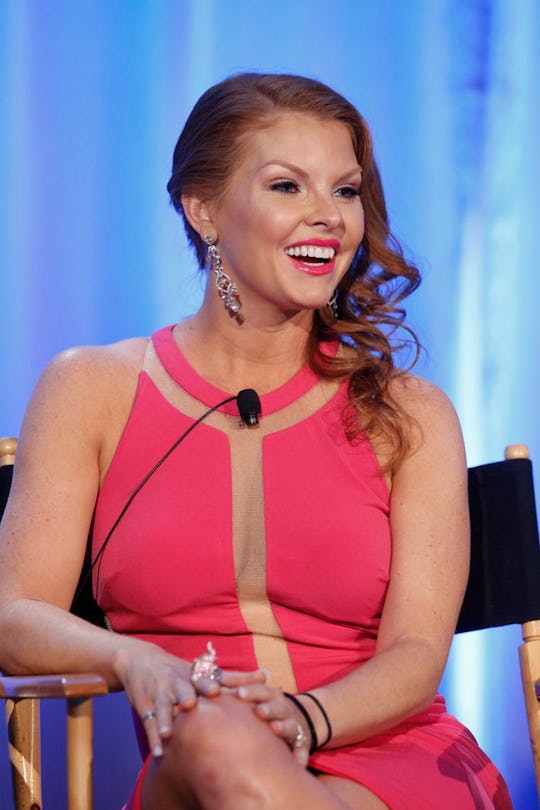 Bravo
What Is Brandi Redmond's Husband's Net Worth On 'Real Housewives'? He's Living Comfortable
On The Real Housewives of Dallas, we've already gotten a peak at some of the most envious aspects of this new pack of ladies' splendid lives. In fact, I'm beginning to think that saying might actually be true, and everything is bigger in Texas (excluding the Queen of All Things, Lisa Vanderpump obviously). Brandi Redmond, for example, seems to be living an extremely cushy existence with her husband, Bryan Redmond. While Brandi has devoted her time to raising her children (without the help of a nanny by the way), Bryan has taken over as breadwinner for the family. So what is Brandi's husband's net worth?
Brandi and her best friend Stephanie Hollman are perhaps, for me at least, the most interesting of the Dallas Housewives to watch. The show has already made a point of showing how neither of these women grew up wealthy. We took a trip to Stephanie's hometown of Coweta, Oklahoma, and we're slowly being introduced to other members of Brandi's family. But, neither lady was born with a silver spoon in her mouth. Clearly a lot has changed since then. These days, Brandi's husband Bryan's net worth — and by extension her own — is estimated at around $3.5 million. While that is only an estimation and by no means an exact number, it's not bad for a small town cheerleader.
Bryan earned this fortune by becoming the Head of Acquisitions and one of the founding principals of the company Suntex, which focuses on real estate development in places like Mexico and the Caribbean (that's one business trip I wouldn't mind). Clearly, the man works extremely hard at his job and has had some great success. But as we've already seen in the show, sometimes that hard work can come at a price.
In her one-on-one interviews, Brandi has lamented that while she supports her husband and his goals, sometimes she wishes he had more time for herself and her children. "We're right here," she said, sadly. It has been mentioned a few times that Bryan and Stephanie's husband, Travis, both travel often for work, leaving the dynamic Dallas duo to themselves. While it's too bad the ladies don't get to see their husbands more often, this has left them plenty of time to forge their close, hilarious, and adorable bond with each other.