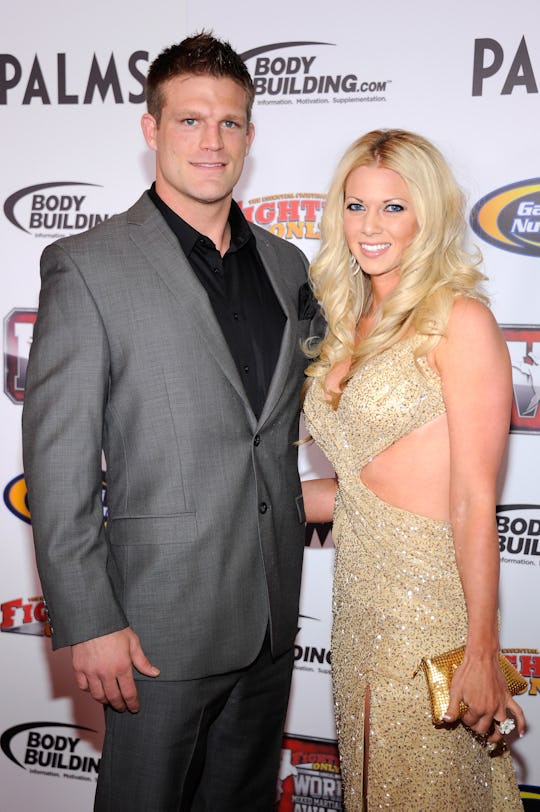 Ethan Miller/Getty Images Sport/Getty Images
Bristol & Aubrey Marunde Have Done Well For Themselves
The two hosts behind the first of five HGTV Flip or Flop spinoffs have likely already made their way into your home decorating hearts as soon as people met them this past April. Bristol and Aubrey Marunde are currently hosting the new show, Flip or Flop: Las Vegas, and they seem a lot like Christina and Tarek in a lot of ways. They're a happy couple with children, and an eye for what makes homes werk. But where did they come from? And more importantly, what is Bristol and Aubrey Marunde's net worth (just so we can rest assured that they know how to get the biggest bang for their house flipping buck, of course)?
The two have already made their mark on the Las Vegas real estate scene. According to RealityStarsNetWorth.com, the couple is worth somewhere around $5 million with their combined incomes. Starting in 2006, Bristol was a professional MMA and UFC fighter, which means he likely made some money for himself. But that's not a huge money maker all the time.
The majority of the couple's income likely stems from Aubrey's passion for flipping homes, which she was doing way before HGTV ever got wind of her skills. Bristol, too, got out of the fighting business in 2015 and joined his wife in flipping around 150 homes in the Vegas area. Impressive, right?
For viewers, the new hosts are an obvious fit on the cable network. The two don't seem so different from Christina and Tarek El Moussa, actually. Both couples have kids and split some of their home renovating duties along gender lines, with Aubrey taking over interiors and her husband working out the nuts and bolts of construction. But they've been trying to put a different spin on their version of the original Flip or Flop, according to People.
"We think our show is going to be a lot different," Aubrey said. "We take on properties that other people won't touch, and we do full renovations on them. Nothing goes unturned." Bristol added that he hopes the season would be full of diversity, taking on different projects so that it's not the same kind of house with the same kind of renovations all the time. So far, they seem to be reaching their goals.
Christina and Tarek, the original home flippers, filed for divorce in January and their involvement in the franchise might be over for good going forward. They're filming a short seventh season and it's possible that they will move on from the show. But Aubrey and Bristol seem ready to take on the house flipping duties, albeit in a different state. And they get it.
Working with your partner isn't easy, Bristol told The New York Post. "Of course there are issues that come up with construction and communication, and … you're going to have to work on it," he said back in April. "It's about understanding what needs to get done and we're both very objective with our relationship and with the project."
Now, at the end of their season, the couple seems to be doing a great job taking over the flipping game on HGTV and becoming fan favorites. Their net worth will likely be going up very, very soon.