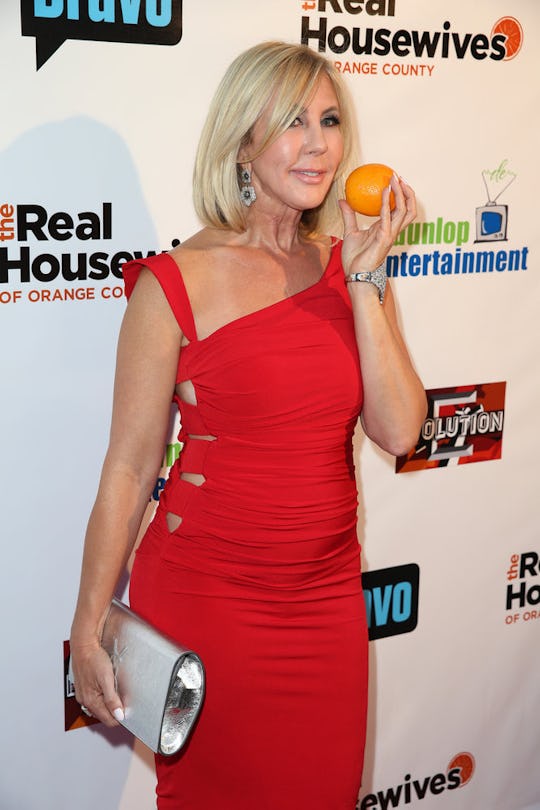 Joe Scarnici/Bravo
What Is Brooks Ayers From 'Real Housewives' Up To Now? He's Living His Life Without Vicki
Of all the boyfriends the Real Housewives have entertained over the years (and there have been many), few have been as openly reviled as Brooks Ayers. Most of last season's drama on The Real Housewives of Orange County revolved around Brooks and his claims that he had cancer. The subsequent hunt to prove that Brooks was lying about his cancer essentially destroyed Vicki's relationship with her fellow Housewives, tidily leading into the drama of this season, in which Vicki is attempting to weasel her way back into their good graces. After Shannon Beador's disastrous '70s themed party, Vicki made the super smart move of calling Brooks from the car and telling his voicemail that she loved him. This, of course, leads us all to wonder, whatever happened to Brooks Ayers anyway?
According to an article in People, the only reason Brooks and Vicki still speak is due to a lawsuit over their failed joint vodka business which has been going on since 2013. When asked if there was a chance at reconciliation, Brooks replied "Not a chance." Very cool of you to take the high road there, bro. While Vicki has jeopardized her friendships and her reputation in defending him, Brooks continues to badmouth her.
It's hard to say exactly what Brooks has been up to lately, as his social media is pretty much exclusively vague platitudes and quotes, usually captioned simply "Exactly..." with the hashtags #perspective and #truth. One recent quote he posted to his Instagram reads, "I thank God for protecting me from what I wanted, and blessing me with what I didn't know I needed." From what he's said about Vicki in the media lately, it's highly possible that their failed relationship could be one of the things he thought he wanted. He said to Real Mr. Housewife, "I wish her the best. I have no desire to be involved with her or her family. Too toxic for me... Once and for all, we are done as a couple." Those are some pretty harsh words for the woman who stuck by him even as he faked his own cancer.
No matter what Brooks is up to these days, the fact that his relationship with Vicki is over "once and for all" is probably best for everybody involved.