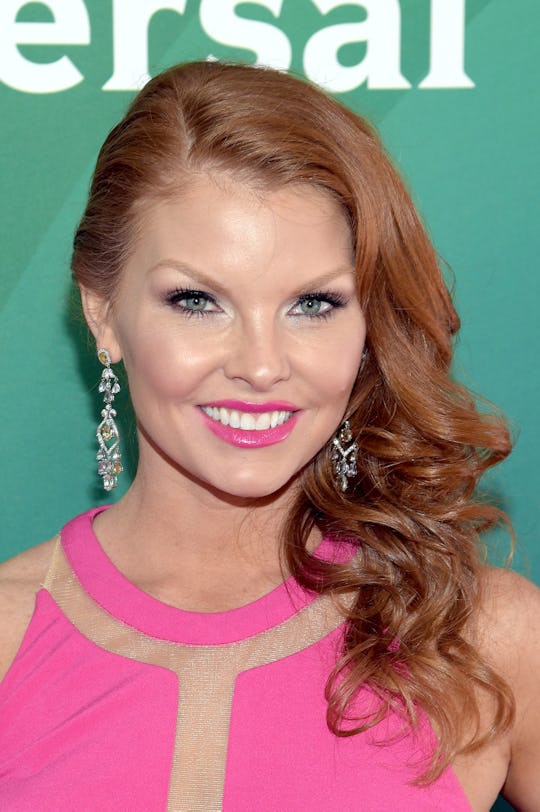 Jason Kempin/Getty Images Entertainment/Getty Images
Brandi's Husband Has A Thriving Career Outside Of 'Real Housewives Of Dallas'
On The Real Housewives of Dallas, one of Brandi Redmond's storylines was some tension in her marriage due to her husband's busy work schedule. But what is Brandi Redmond's husband's job? It's safe to say that his career involves a lot of responsibility.
Bryan Redmond is a real estate developer who works with luxury marinas. And he appears to be killing it in the game. This would explain the family's lavish lifestyle and Brandi's spot on the show. On any Real Housewives franchise, the husbands and boyfriends can play almost as big a part in the action as the women themselves — just look at how Luann's soon-to-be-ex-husband Tom D'agostino dominated the storylines of The Real Housewives of New York for the past two seasons. As Andy Cohen likes to remind contestants who bleat feebly that they'd like to keep some things private, pretty much nothing is off-limits when you're the star of a show, and that includes marital discord.
In its first season, viewers saw Brandi struggling in her relationship with her very busy husband. So what is Bryan so busy with exactly? He is a Founding Principal and CIO of Suntex Marinas, which, according to its website, is one of the "largest and most respected marina operators in the country."
According to his biography in the leadership section of the site, Bryan is kind of a big deal. "Having overseen approximately $1 billion in transactions for Suntex, Sun Resorts International and other entities in his 15-plus years of investment experience, Bryan Redmond is a Founding Principal and the Chief Investment Officer at Suntex." Oh, $1 billion you say? Well then. I have no real concept of what $1 billion even is. So yes, I'll go ahead and say that this is pretty impressive. The bio continues, "Bryan previously served as Director of Acquisitions for Sun Resorts International, a 400-employee firm that acquired and owned marinas in the United States, the Caribbean and Mexico for significant cash-flow returns and long-term investor value." Oddly, the bio doesn't mention his casual appearances on The Real Housewives of Dallas.
While they may have had some issues last year, this year Brandi says that she and her husband have grown so much and worked through their issues. They even had their vows renewed with all of their family and friends! "Bryan and I are amazing," she said to Bravo's The Daily Dish, adding:
If you go back, if you look at what we went through, I think it was a learning lesson for both of us. We learned to communicate better and just reflecting back on that, it was actually a blessing, because we were able to pull ourselves together, go through counseling, and really focus on the things that we really needed to to make our marriage better.
I'm so glad that Brandi and her hubby are back on track. Now if she and Stephanie could just get back together I would be happy as a clam.