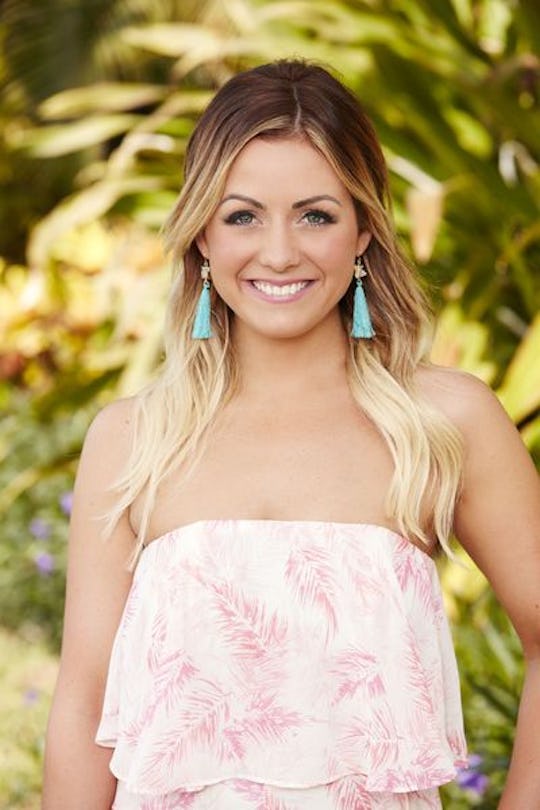 Craig Sjodin/ABC
What Is Carly Waddell's Job? The 'Bachelor in Paradise' Star Has A Talent For Music
Carly Waddell has been struggling a bit on Bachelor in Paradise when it comes to finding love. The only real connection she's forged so far, with Evan Bass, resulted in two subpar smooches (according to Carly, at least) and a whole lot of puking (thanks to a super hot pepper...mostly). But even if Carly's romances might not be everything she's hoping for, that's just the one part of her life that Bachelor in Paradise focuses on. What does she do in her offscreen time? What is Carly's job outside the Bachelor in Paradise?
Carly describes herself as a singer/songwriter. When she first appeared on The Bachelor during Chris Soules' season, she was a cruise ship singer (an appropriately weird and amusing job for the show) but it seems she's grown since then and was able to advance a little in her singing career. Music definitely seems to be important to Carly considering she also went to school for it; she has studied musical theatre performance at both the University of Oklahoma and NYU Tisch, even earning a B.F.A. She's also shown off her singing skills a few times onscreen, including her introduction on The Bachelor and when she sang at bestie Jade Roper's wedding.
Though her school days focused on musical theatre and her resume is full of regional theatre roles, it seems now Carly has switched her focus from showtunes to country music. She has one song available for purchase on iTunes called "So I Do," which is the song she performed at Jade and Tanner's wedding. Carly has a really pretty voice, and a sound like all those pseudo-folksy pop singers from the early 00s like Michelle Branch.
However, there aren't many other clips of her singing available. Unlike some other Bachelor Nation musicians, her Instagram isn't full of short videos of her showing off her musical prowess. There are some old videos of Carly performing on her YouTube channel, but they're far from current. It also doesn't seem like she performs live anymore or has more songs in the works. Despite her musical background and self-professed career as a singer, Carly's musical career is a bit unclear right now.
But hey – albums aren't written and recorded in a day. Perhaps Carly is hard at work behind the scenes and just isn't sharing her progress on social media. She may decide to create more music and she may not, but in the interim she seems to be keeping busy on Bachelor in Paradise.