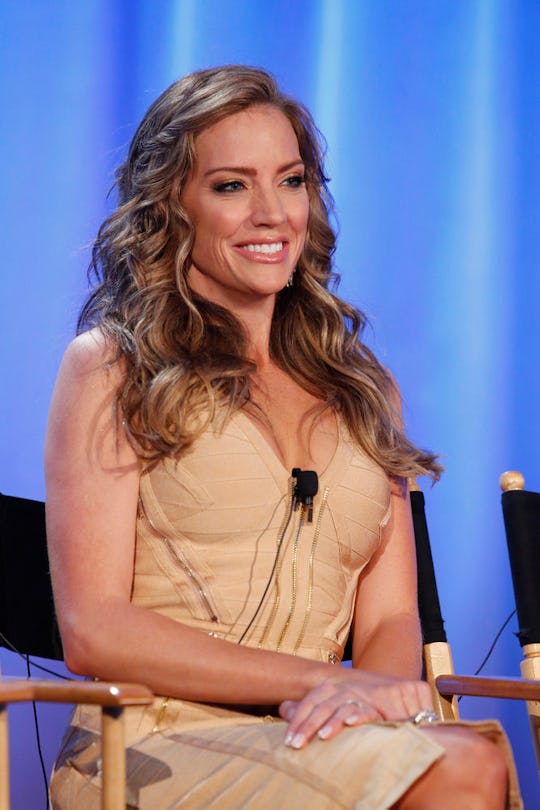 What Is Cary Deuber's Net Worth? The 'Real Housewives' Star Is Living Lavishly
Everything's bigger in Texas, and as the Real Housewives of Dallas promo says, that includes "the egos, the attitudes, and the bank accounts." The trailers show the Dallas Housewives attending galas, shopping, and wearing some seriously luxe swag, especially Cary Deuber. So, what is Cary Deuber's net worth on Real Housewives of Dallas? Don't worry about her — she's worked hard for her money.
Real Housewife of Orange County star Heather Dubrow is one of the wealthiest Housewives, and their family's money comes mostly from husband, Dr. Terry Dubrow's plastic surgery practice. Like Dubrow, Cary Deuber is married to a well-respected plastic surgeon, Dr. Mark Deuber.
The pair is doing pretty great when it comes to finances. Although it isn't necessarily the most accurate, the-net-worth.com estimates the Deuber's net worth to be $1.5 million. Not bad for Real Housewives newbies.
The couple's fortune comes from a multitude of places. From Dr. Mark Deuber's plastic surgery practice, to Cary's works as his assistant, they're raking in money left and right. She is a certified registered first nurse assistant (CRFNA). According to CNN Money, the average salary for a plastic surgeon in the United States is $264,000. The average salary for a certified RFNA (in 2010) was reported as $70,900 by the Houston Chronicle. While these numbers can vary due to location, it's one way to add up how much the two are making each year.
As we know from the Dubrows on RHOC, there is some serious cash to be made in plastic surgery. Dallas may not be known for the sheer volume of plastic surgery done in the same way that Orange County is, but going under the knife might not be uncommon down south. In fact, it has already been suggested that Cary has benefited from her husband's practice by getting some work done herself. Although she hasn't said yet if she has taken advantage of having a plastic surgeon in the family, we do have evidence of her getting fillers by her husband via this Instagram shot. Pretty handy to have.
According to Cary Deuber's website, the couple and their children live in Dallas' affluent neighborhood of Preston Hollow, where prices of homes run in the millions. Plus, they've got some pretty prestigious neighbors. Some other residents of Preston Hollow include George W. Bush, Ross Perot, noted sports figure Mark Cuban, and even British pop icon George Michael.
So while Cary and Dr. Deuber haven't quite made it to Lisa Vanderpump levels of affluence, it doesn't look like they're exactly hurting.