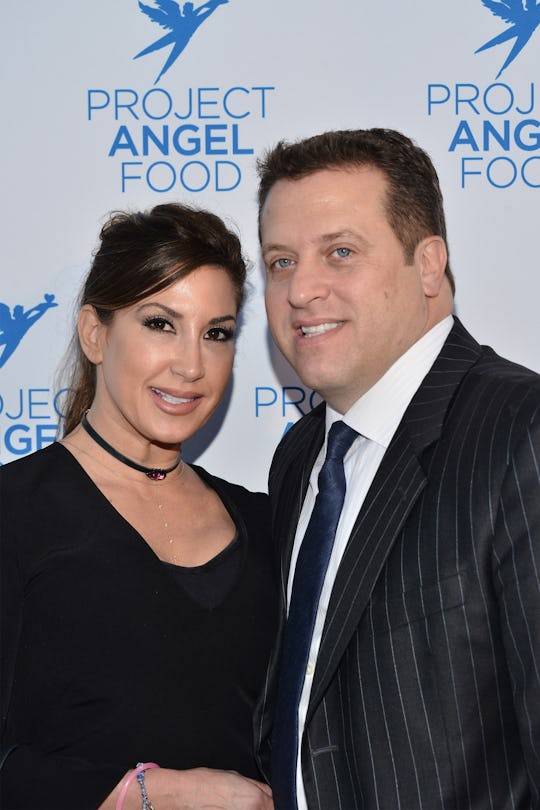 Araya Diaz/Getty
What Is Chris Laurita's Net Worth On 'RHONJ'? Jacqueline's Husband Is Working Hard
Bravo's Real Housewives of New Jersey cast has famously had quite a few legal and financial difficulties. It is part of what makes this city stand out from the other locations that the franchise has tried out. No one has faced just as much legal drama as those of Jersey. But there are more housewives to worry about than Teresa Giudice and, in turn, her husband. There are other husband's net worths to worry about. Like, what is Chris Laurita's net worth on Real Housewives of New Jersey? These days he's living perfectly comfortably.
According to Celebrity Net Worth, which is not always the most reliable source, Chris Laurita (and by extension Jacqueline) is worth $500,000. This income comes both from their appearances on the Real Housewives of New Jersey and from Chris's new business, a line of popcorn called The Little Kernel. Hopefully this business venture is more successful than some of the family's endeavors in the past, which went terribly wrong. His apparel company, Signature Apparel LLC included brands like Rocawear and rapper Eve's fetish line, but was forced into filing for Chapter 7 bankruptcy and then filed for Chapter 11 bankruptcy in 2009. The company went out of business for good in 2010. More recently, the couple's home was put in foreclosure after they put it on the market in 2014, although NJ.com writes that Jacqueline was able to save her home in 2016.
For a show that is all about opulence and drama, it is certainly interesting to see so many of the Housewives deal with financial issues. Stars, they're just like us, right? Well, maybe this is one of those things that isn't particularly relatable, since it is on such a public scale, but still — everyone deals with finances at some point in their life, right? People can relate, even other cast members can relate.
These days, at least on the show, it looks like Chris has been very hard at work on his new business venture, which will hopefully go a long way towards putting the family back in the black. But until then, the Lauritas continue to support each other with their obviously very solid and loving marriage.