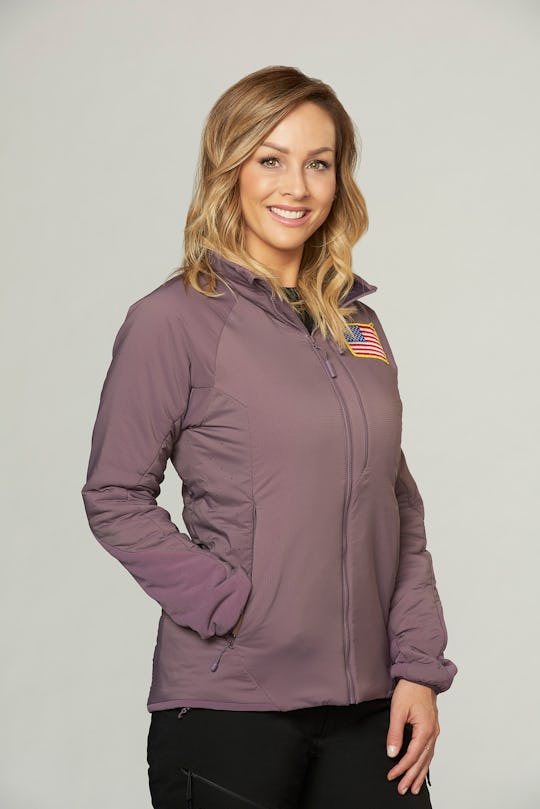 ABC
Clare Is Coming Out Of "Retirement" For 'The Bachelor Winter Games'
The Bachelor Winter Games is getting a lot of press for bringing international contestants in the mix, but there will also be some American Bachelor alums playing as well, like Clare Crawley. So what is Clare from The Bachelor doing now? She was notorious on both The Bachelor and Bachelor in Paradise back in the day, but her time on the show feels like forever ago, so I need a refresher course as well. Let's dive in.
Clare first appeared on The Bachelor during Juan Pablo Galavis' season and she ended up in second place... and she was not happy about it. Juan Pablo is infamous in his own right, but Clare is up there too; the both of them really brought the drama that season.
Clare became infamous during her exit on The Bachelor back in 2014. Juan Pablo decided to pick Nikki Ferrell as the winner and Clare had some choice words for him. "I would never want my children having a father like you," she said. Apparently, this was prompted by something offensive Juan Pablo told her in the helicopter. "I'm shocked," Clare said. "He chose to tell me something that no woman wants to hear. That he doesn't know me and some sexual thing I don't want to repeat. It was insulting and it was offensive."
So what was it that Juan Pablo supposedly told Clare? "He said, 'I love f*cking you but I don't know you,'" a source told US Weekly. In that case, I don't blame Clare for having such a visceral reaction. It was such a scandal that it was named one of the most controversial moments of The Bachelor ever.
Clare ended up going on two seasons of Bachelor in Paradise, and also had another memorable exit. On her second season of Bachelor in Paradise in 2014, Clare was sent home and once again not happy.
"If they would have just chosen me for The Bachelorette, I wouldn't have to be here," Clare said. "I would have found my husband. I guess there's part of me that's sort of hard not to be jaded and skeptical, but it just hurts because you hit a certain point where it's just a slap in the face." That's not all; she actually announced her "retirement": "This is my retirement from Bachelor in Paradise."
Well, that's certainly dramatic, but I guess Clare didn't mean it was her retirement from the franchise as a whole — because she's back on The Bachelor Winter Games. After her dramatic farewell on Paradise, Clare seemed to focus on herself and her career as a hairstylist as opposed to being a professional reality star like other alums. On her Instagram, Clare's bio says she's a hairstylist (as well as links out for bookings) and a "sunshine thriver." She often shares photo of herself doing yoga, eating lots of healthy foods, and taking care of her dog.
It seems that Clare's been out of the spotlight since what happened on Bachelor in Paradise, so I'm excited to see her return. From her Instagram feed, she seems like a pretty relaxed person, so I wonder if that's just her Insta filtered-life, or if she's actually changed a bit since appearing on the show. Clare is one of just three women from the U.S. series to compete in the Winter Games (along with Ashley I. and Lesley), so I'm sure she'll rep the show well.
Knowing The Bachelor franchises, they will definitely reference Clare's history on the show, but I hope they recognize that she's probably grown as a person and is here to make new memories (and maybe create more drama).
Check out Romper's new video series, Romper's Doula Diaries:
Watch full episodes of Romper's Doula Diaries on Facebook Watch.