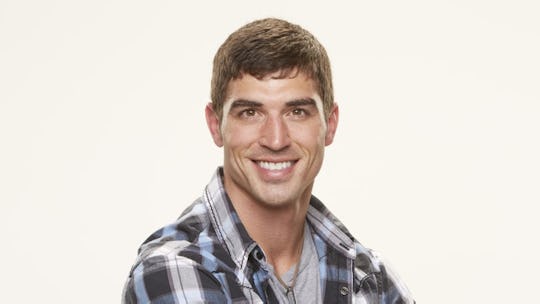 Sonja Flemming/CBS
Cody's Net Worth Before 'Big Brother 19' Gives Insight Into His Life
Getting cast on Big Brother automatically puts contestants in a tricky position. While part of playing a good game has a lot to do with the social aspect, everyone knows that at the end of the day they're all trying to beat each other out for a prize of $500,000. This week, Cody has found himself nominated for eviction, and based on his current standing with the other houseguests (and with America, if we're just being completely honest), his chance at winning that prize may be compromised. So some curious fans may be wondering: what is Cody's net worth before Big Brother 19?
An Iowa native who now resides in Dallas, Cody is a former Marine who now works as a construction sales rep. In his pre-show interview with Jeff Schroeder, Cody said that his job involves going door to door and, subsequently, getting those doors slammed in his face when people realize he is trying to sell something to them. He also stated that he "hates" working as a salesman and plans to quit his job after the show, hinting that he would like to start his own company.
So what is Cody's net worth? There are no verifiable figures online, but Glassdoor says that people who serve in the U.S. Marine Corps can make anywhere from $42,753 to $95,109 per year. An average Marine typically makes closer to $42,000 annually, although it's currently unknown what ranking Cody held.
According to Salary.com, construction sales representatives have a median salary of $53,745, with a range usually anywhere between $44,294 to $60,431. Of course, there are a lot of varying factors here, including Cody's location and the company he works for. Basically, these are all just estimations.
If Cody somehow survives this week's eviction (the friends who currently run his Twitter account have already tweeted their predictions that he will be the one leaving the house this week), it would probably be in his best interest to step up his social game in order to get him closer to the finish line. While Cody has said that his favorite Big Brother player of the past is "Evel Dick" Donato, it takes a very specific kind of player to use the "anti-social" strategy and get away with it, and I'm not sure Cody ever had the potential to be that kind of player. Hopefully he didn't quit his day job just yet.