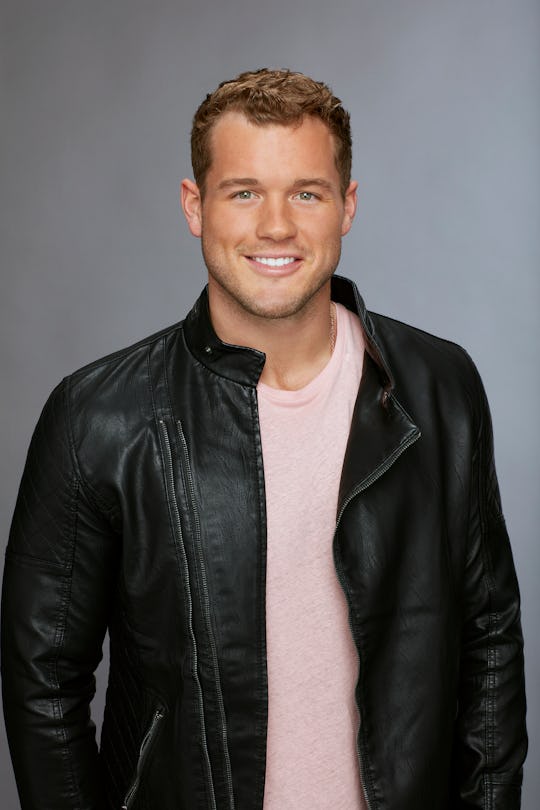 Craig Sjodin/ABC
This 'Bachelorette' Contestant Is A Real Philanthropist At His Core
When it comes to love, it seems like things are finally looking up for Becca Kufrin. She's already made a few substantial connections on The Bachelorette so far, but Colton Underwood seems to stand out more than anyone else. He told Becca that he does some charity work, but what is Colton's foundation, and just how involved is he?
The former NFL linebacker founded his own charity in 2015 called the Colton Underwood Legacy Foundation, which is dedicated to helping people living with cystic fibrosis. The foundation's website explains that the goal of the charity is to "empower people with cystic fibrosis to live fully, dream big and support each other." The Legacy Foundation also uses its funding to for research, resources, and equipment to help cystic fibrosis warriors of all ages.
But why is this cause so close to Colton's heart? His reason for starting the charity and the passion he puts into it stems from his own family. Colton's four year old cousin, Harper, was diagnosed with cystic fibrosis at birth, and in order to fight the disease she has to follow a rigorous daily cycle with over a dozen pills, various treatments, and procedures to clean her airways.
In a video on his foundation's website, Colton explains that almost 30,000 people across the United States are diagnosed with cystic fibrosis, and not only do they struggle to keep themselves going, many people do not have the access or funding they need for treatment and medications. By putting his time and passion into the Legacy Foundation, Colton dreams that there will be a cure for cystic fibrosis someday, and mentions:
"I'm in awe of the strength and determination of people living with cystic fibrosis. The Legacy Foundation is designed to help minimize the barriers they face as they live, grow and work toward their dreams."
Since 2015, The Legacy Foundation has raised over $100,000 to help cystic fibrosis patients, fund research, support clinical studies, and establish clinics that provide patients access to the medical equipment and treatment options they need. Just recently, the foundation started The Legacy Project and partnered with International Biophysics to donate 50 AffloVests to one person in each of the 50 states. AffloVests are the next generation of treatment for cystic fibrosis patients, but due to the burdensome costs, many people can not afford this new technology. The Legacy Project aims to provide cystic fibrosis patients with this new technology so that they can clear their airways more efficiently and with more freedom and mobility.
The foundation also raised over $60,000 through two football camps it held. Each of the camps had over 400 kids participate, where they trained and learned from some of the best players in the NFL. The money raised went to funding clinical research and providing aerodynamic bikes and other medical equipment for clinics and patients. On his website, Colton noted:
"Bringing kids together to play and learn new skills in their sport while working together to raise money for Cystic Fibrosis charities brings a whole new meaning to teamwork."
I'm sure fans will get to hear Colton talk more about his charity in the upcoming weeks of The Bachelorette, and I'm sure Becca will see how kind hearted and genuine he really is. After being blindsided by Arie on The Bachelor last season, she deserves a guy who is pure of heart.
Whether Becca chooses him or not, Colton's passion for helping people makes him a winner in my book already. In a world where people are usually just looking out for themselves, Colton is using his fame and influence to help people in need, and only compassion like that can make the world a better place.