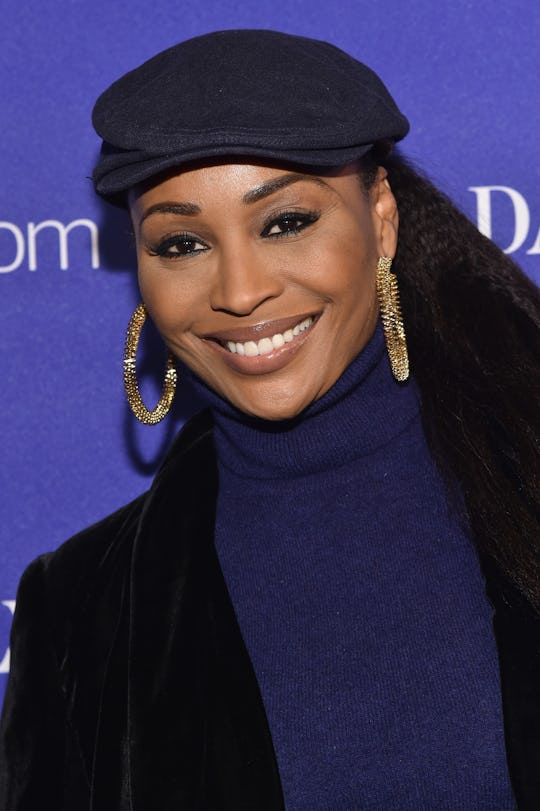 Mike Coppola/Getty
What Is Cynthia Bailey's Net Worth? The 'Real Housewives Of Atlanta' Star Is Killing It
It's never easy going through a breakup, and it's even harder when it's a divorce, especially when that divorce is happening publicly and broadcast on television for millions of viewers to see. Yet that is exactly what is happening to Cynthia Bailey. But don't go feeling too sorry for her just yet, as she's still got plenty of great things to fall back on, especially in regards to the financial department. So what is Cynthia Bailey's net worth? The Real Housewives of Atlanta star is doing pretty darn well for herself.
According to sites such as Go Net Worth, which are not always the most reliable sources, Cynthia is currently worth a cool $500,000, which is nothing to scoff at and more than proves that she seems to be doing just fine with or without a man in her life. In a recent interview, Cynthia described herself as being not really the marrying type. She's Cynthia Bailey, not Cynthia Bailey Thomas, and she's gotten where she is now all on her own. And while a major source of income for the single momma is undoubtedly the show, she's also got quite a few projects she's working on, as well as a history of making things work for herself. She was born in Alabama, and once she moved to New York City at the early age of 18, things kind of took off.
Soon after her big move, Cynthia signed a contract with Wilhelmina Models and landed on the cover of Essence not once, but twice. This was the beginning of her rise to fame. Since then she's been photographed probably a hundred thousand times (rough estimate, e.g. I made it up), including for advertisements of her own eyewear line, Cynthia Bailey Eyewear, which is available for purchase online, should you be so inclined.
It should be noted that unlike many married couples, Cynthia's net worth is not anywhere near her now ex-husband, restauranteur Peter Thomas's. Peter is reportedly worth around $3 million, though, the official figure is unconfirmed. Now amicably split, the couple has decided to divide their assets the old fashioned way. She keeps hers and he keeps his.
It doesn't look like she's exactly hurting for cash though. After all, Cynthia just bought a new six-bedroom home in Atlanta near the lake. Not bad for a newly single lady.