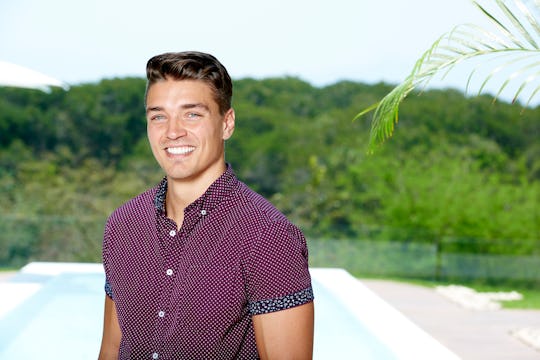 Bob D'Amico/ABC
Dean's 'Paradise' Story May Not Be Over With Just Yet
Bachelor in Paradise is usually a time where contestants get a "redemption edit." Maybe they were seen as villains in their respective Bachelor(ette) seasons, but in Mexico? They're seen as completely different people. Nick Viall got the redemption edit treatment last season. One contestant's reputation, however, was ruined on Paradise (well, at least for me). Dean was one of the most-loved men vying for Rachel's heart on The Bachelorette, and made it to hometown dates. Now, though? Dean's treatment of Kristina and Danielle L. has painted a different picture. So what is Dean doing now after Bachelor in Paradise? Hopefully creating his own redemption edit.
Looking back on Dean's tenure in Bachelor Nation, I actually detect traces of his surprising behavior from the start. Where, you may ask? On After the Final Rose when Rachel met four of her potential suitors (Dean along with DeMario, Blake, and Eric) before her season even began. Dean came up to her and said he "wanted to go black" and "never go back." Now, Rachel said she was into it, so Bachelor Nation pretty much forgot about it... but given his behavior on Paradise, this lame line is coming back to the forefront. Rachel really fell for Dean during her season, though there were times where his immaturity got the best of him (like asking what her favorite dinosaur is — come on, Dean).
On Paradise, Dean quickly fell into a relationship with Kristina. The two even spent time over the production break together, and Dean went to Kentucky with her. Soon, though, Danielle L. came to Mexico, which started an episodes-long (felt like decades-long) love triangle between them. After a long slog of Dean going back and forth with them with no regard for their feelings (OK, my anti-Dean bias is showing), he chose to pursue things with Danielle L.
So what is Dean up to now, post-Paradise? His Instagram indicates that he's attending weddings and making #sponcon, as Bachelor alums usually do. Besides that, he's hinted that he and Kristina are not only on good terms — but that they may have rekindled things. "Her and I had to sit down and talk to each other and hopefully there's a time that we can figure it out and see what happens from there," he told Us Weekly. He also said he regrets his behavior on the show, stating, "I do feel horrible about, you know, watching it back and seeing the way that they were both treated." OK, I'm not completely ready to accept Dean back in my heart, but perhaps he is on his way to a sufficient redemption edit.