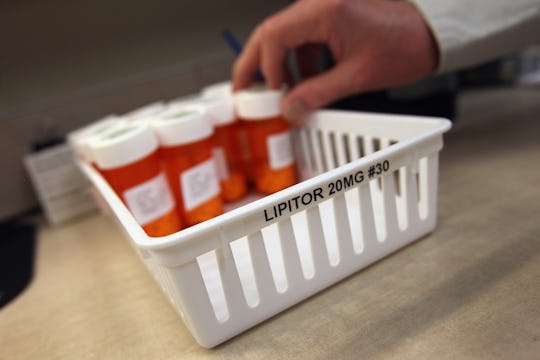 John Moore/Getty Images News/Getty Images
Pharmaceutical Company Raises Drug Price To $89k
Recently, a number of pharmaceutical companies have come under fire for raising the prices of their drugs to inaccessible amounts. The latest example is Marathon Pharmaceuticals, which just raised the price of deflazacort, a drug that helps those suffering from Duchenne muscular dystrophy. The drug, which was not previously sold in the United States, but which families could import for around $1,200 per year, is now selling for $89,000.
Deflazacort is a steroid that has been shown to be effective in treating Duchenne, a genetic disease that affects about 15,000 boys in the United States, stripping them of their ability to walk in their teens, and generally killing them in their 20s or 30s, according to The Washington Post. With the drug, patients retain the ability to walk longer. Deflazacort had not previously been approved by the FDA, but those who needed it could generally import it from Europe or Canada in a generic form.
But Marathon Pharmaceuticals just got a new version of the drug, known as Emflaza, approved by the FDA, and the price has increased by roughly 6,000 percent. Because the drug is now available in the United States, patients will no longer be allowed to import it. And because the drug was approved as an "orphan drug" — a designation designed to incentivize developing drugs for rare diseases — Marathon gets seven years of exclusive rights to sell it in the United States. Marathon Pharmaceuticals did not immediately respond to Romper's request for comment.
As you perhaps could have predicted, Sen. Bernie Sanders (I-Vt.) is not happy about the news. He and Rep. Elijah E. Cummings (D-Md.) sent Marathon's chief executive a letter, reading,
We urge you to significantly lower your price for this drug before it goes on the market next month. Marathon's apparent abuse of government-granted exclusivity periods and incentives to sell what should be a widely available drug for $89,000 a year is unconscionable.
With rebates, the price of the drug should decrease to $54,000 a year, and Marathon's chief financial officer, Babar Ghias, told The Washington Post that the price for patients would actually be "zero to low out-of-pocket expense" after insurance and financial assistance offered by the company. But it's hard to know as of now what exactly will qualify patients for the company's financial assistance, and we all know that the future of health insurance is currently up in the air.
It is heartening that, if insurance and financial assistance do indeed work as they are supposed to, more patients will have access to this medication. But this latest alleged example of price-gouging, which brings to mind similar incidents with Epipen and with Martin Shkreli, continues to highlight the problems within the pharmaceutical industry, problems that have very real consequences.